Jack Monroe wins Katie Hopkins libel tweet case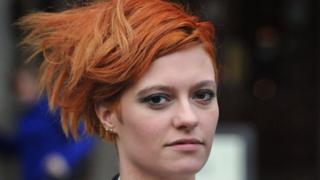 Food blogger Jack Monroe has won £24,000 damages in a libel action against columnist Katie Hopkins after a row over a tweet.
Ms Monroe sued Hopkins over tweets she said caused "serious harm" to her reputation.
Hopkins posted a tweet in May 2015 asking if Ms Monroe had "scrawled on any memorials recently".
Ms Monroe said the tweet meant she had either vandalised a war memorial or "condoned or approved" of it.