Ian Brady's ashes 'not to be scattered at Saddleworth Moor'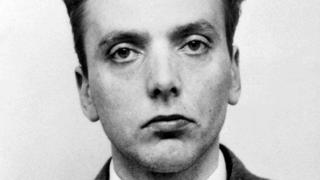 Ian Brady's body will not be released until assurances are made his ashes will not be scattered on Saddleworth Moor, a coroner has ruled.
Brady, who tortured and killed five children with his lover Myra Hindley, died at Ashworth Hospital on Monday.
The inquest heard he died from severe obstructive pulmonary disease.
Senior coroner Christopher Sumner said he knew he did not have the legal power to make such a request but believed it was the "correct moral judgement".