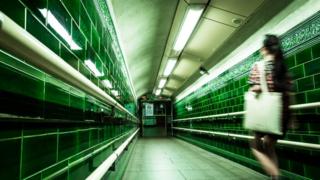 This week, women around the world have been sharing their stories of harassment.
From the workplace, to schools, the streets, to buses – women say they experience harassment in all areas of their lives.
100 Women has been focusing on harassment in public transport this week and has challenged women in London to come up with innovative ways to tackle it.
One of the questions they have heard from women who have been harassed is: "Who do I report it to?"
The challenge in reporting a crime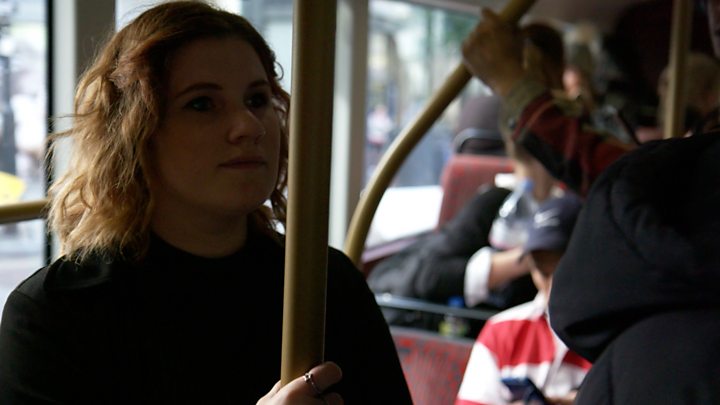 Sian Lewis, who is researching sexual harassment, says she did not report an incident she faced in a London bus two months back.
"I froze. I didn't do anything," she says.
In 90% of cases, sexual harassment on London transport goes unreported and, according to one study, sexual offences on London's buses increased from 2012-13 to 2014-15.
Authorities say that reporting incidents of harassment would help prevent crime.
The British Transport Police deploys undercover officers during rush hour and on night tubes in order to spot suspicious behaviour and potentially arrest offenders.
"Their job is to see the offences, hopefully, before they occur and stop them and deal with the individual," says Detective Inspector Brett Walker.
---
Reporting harassment on public transport
Text the transport police on 61016 about the incident
Call 101 or 0800 40 50 40
Use the passenger alarm
Approach a nearest staff member in the bus or tube
---
The reasons for not reporting sexual harassment cases are varied. In crowded buses or tubes, women are often confused if it happened by mistake or if it was intentional.
"If an individual accidentally brushes against someone, the officers will appreciate this behaviour is normal," says DI Walker.
"But if an individual is seen getting on and off from the same train or following various women around, it would attract the officers' suspicion."
Worries about reporting
Women may be concerned about their confidentiality while reporting a case. Other factors that may deter women include fear of police inaction and concern about being treated insensitively while lodging a complaint. Women can often feel their cases would be treated as "trivial".
"We know that many women don't think the police will take the matter seriously or don't know how to report," says Siwan Hayward, Head of Transport Policing, Transport For London.
"That's why we have worked with our policing partners on the Report It To Stop It campaign to make it easy to report your experience by texting 61016.
"You will be believed and you will be taken seriously. Every single report matters, it helps police build a picture so the offender can be brought to justice.
"The safety and security of our passengers is our priority and we are determined to eradicate unwanted sexual behaviour from London's public transport network."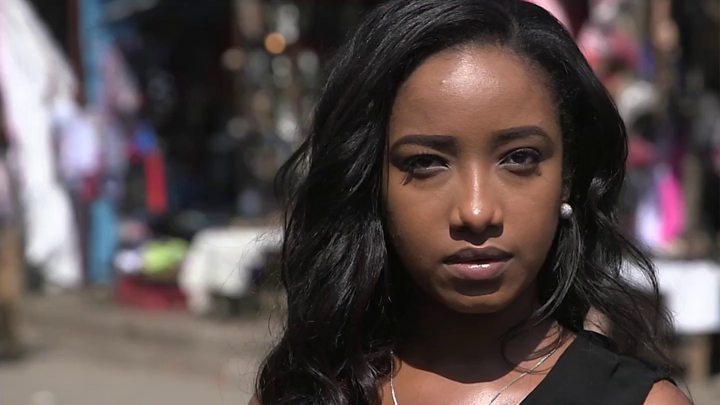 Unsafe transport system is a global problem. A 2014 poll suggested cities such as Bogota, Mexico City, Lima and Delhi had some of the more dangerous transportation systems when it came to women's safety.
Unwanted sexual behaviour includes rubbing, groping, masturbation, leering, sexual comments, someone taking photos of you of a sexual nature without your consent or any indecent acts.
In fact, you can report any incident that you may have found uncomfortable.
What is 100 Women?
BBC 100 Women names 100 influential and inspirational women around the world every year. In 2017, we're challenging them to tackle four of the biggest problems facing women today – the glass ceiling, female illiteracy, harassment in public spaces and sexism in sport.
With your help, they'll be coming up with real-life solutions and we want you to get involved with your ideas. Find us on Facebook, Instagram and Twitter and use #100Women
---