Holiday pay case could cover all NI civil servants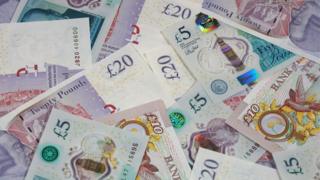 More Northern Ireland government departments could be hit with backdated holiday pay claims after a successful legal challenge by police officers, the BBC's the Nolan Show understands.
The Court of Appeal ruled this week that Police Service of Northern Ireland (PSNI) staff were owed money for a shortfall in pay going back 20 years.
Individual payments could be an average of £10,000, totalling about £40m.
There are about 208,000 public sector employees in Northern Ireland.
Stormont's Department of Finance has said it is "in early discussions" with unions in the wake of the case.
The Northern Ireland Fire and Rescue Service told the Nolan Show it is "actively considering the issue of overtime and holiday pay".
Northern Ireland Water, the publicly-owned water and sewerage services company, said holiday pay "has been the subject of substantive discussions" between it and trade unions.
It added it was "taking time to understand" the Court of Appeal decision and the "potential implications for NI Water and its employees".
The public transport provider Translink said it was also reviewing the ruling in the PSNI case.
Analysis: John Campbell, BBC News NI economics editor
The court ruled that miscalculations arose because holiday pay had been based on basic working hours, not the actual hours worked, including overtime.
As a result, the PSNI is facing an estimated bill of £40m to settle the claim.
But the implications could be much wider than that.
It could be a significant sum for Stormont budgets, which are under pressure.
Solicitor John McShane, who represented officers and civilian workers in the PSNI case, said the law had been clear since a case taken in 2014.
He said the PSNI case was more focused on how far the back pay ruling extended.
Mr McShane said the government introduced legislation for England and Wales in 2014 capping the back pay limit to two years but no equivalent legislation was brought in for Northern Ireland.
He added that the issue "goes to a fundamental situation of protecting workers".
SDLP Leader Colum Eastwood described the ruling as "significant" and said he had asked to meet David Sterling, the head of the Northern Ireland Civil Service, to discuss its effect on budgets.
"This matter must be dealt with in a way that meets the needs of public sector workers, respects the ruling of the court and protects budgetary integrity so that public services are not impacted," he added.