Heathrow third runway public consultation reopened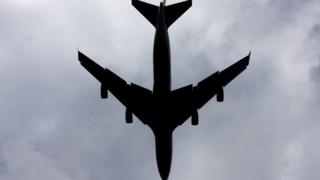 A public consultation into the planned third runway at Heathrow Airport has been reopened to include new evidence.
The Department for Transport (DfT) published a series of new reports on the environmental impact of expanding the west London airport.
These include an updated noise analysis and a new air quality plan.
The consultation initially closed in May, but will now be reopened until December.
The DfT insisted it is "on track" to publish final proposals for expansion in the first half of 2018 ahead of a vote in parliament.
If the scheme is approved by MPs, Heathrow will submit a planning application and consult with local communities on detailed proposals.
The airport hopes to begin construction of the new runway in early 2021, with it being completed by the end of 2025.
Cait Hewitt, deputy director of campaign group the Aviation Environment Federation, claimed the "scale of this re-consultation" shows that the Government's case for Heathrow expansion is "unconvincing".
Back Heathrow executive director Parmjit Dhanda said: "The government has reopened the consultation on a couple of technical matters that couldn't be previously included due to the snap general election.
"The government has already stated that 80% of respondents support Heathrow expansion. That's a clear steer from the public for a new Heathrow runway."