Girl aged 5 died after GP turned her away for being late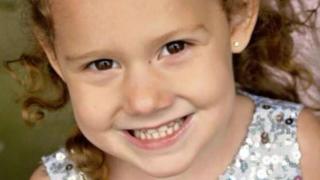 A five-year-old girl with a history of asthma was turned away from her doctor after being late for an emergency appointment – and died in hospital later, an inquest has heard.
Ellie-May Clark was taken to the surgery in Newport, south Wales.
Her mother said Dr Joanne Rowe refused to see them and said they would have to come back in the morning.
The inquest was told the surgery operated a "10 minute rule" for late patients.
However, the inquest heard that this was the first time the rule had been imposed on an emergency appointment.
Addressing the hearing in the city, the child's mother Shanice Clark said she had initially requested a home visit when her daughter fell ill in January 2015.
Instead, she was offered an emergency slot for 25 minutes later, and told the receptionist she might be late as she had to arrange childcare and catch a bus.
Miss Clark told the inquest she arrived five minutes late at the Grange surgery for the 17:00 appointment, and spoke to the receptionist by 17:10.
The time was disputed by former receptionist Ann Jones who told the inquest she believed it was 18 minutes past five when the doctor was informed that Ellie-May had arrived.
The child's mother was then told she would have to return in the morning.
Miss Clark said she was "angry" and "upset" when they were asked to come back. She said Ellie asked: "Why won't the doctor see me?"
But Miss Clark said she thought her daughter's case was not "a 999 emergency" and said: "I've seen her a lot worse in the past."
"Obviously now I would have done things differently," she added.
The hearing was told Miss Clark continued to check on her daughter at home every 10 to 15 minutes and at about 22:30 she was coughing.
Miss Clark said Ellie-May then fell off the bed and was turning blue.
She was taken to the Royal Gwent Hospital by ambulance but died.
The inquest was told that the cause of death was bronchial asthma.
The senior coroner for Gwent Wendy James was told the 10 minute late rule was not adopted by all the doctors at the Grange surgery.
Asked whether Dr Rowe would adopt the rule "more than other doctors", the surgery's former receptionist replied "Yes".
Mrs Jones said this was the only time she had turned away an emergency patient.
The inquest is continuing.