Form 696: 'Racist police form' to be scrapped in London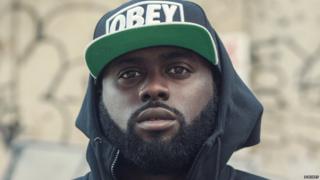 A police form some grime artists say is being used as a "racist" way to target them is to be scrapped in London.
Since 2005, promoters and licensees have been asked to complete a "Form 696" as a risk assessment for hosting music events with DJs and MCs.
The Metropolitan Police, which denies improper use, says fewer serious incidents, in particular involving the use of firearms, had been reported.
It comes after the London mayor called for a review of its use this year.
The force said it would instead use a new "voluntary partnership approach" across the city.
"This will provide an excellent opportunity to share information at a local level and work to identify any enhanced risk to ensure the safety of the public," it said.
Officers had always insisted the process helped to reduce crime and disorder, provided up-to-date information about promotions and encouraged venues, police, local authorities and promoters to share information better.
But, after carrying out a full review and consultation on it the Met said it had recognised concerns raised within the industry including those being "disproportionately affected" by the assessment.
Rapper Giggs had his tour cancelled in 2010 following police advice and artist P Money said he had been removed from gig line-ups as a direct result of information passed on via the form.
Speaking to the Victoria Derbyshire programme in March, he described the form as a "race thing".
"Why is it different? There's fights everywhere, there's situations everywhere at all types of shows, all types of things, whether its punk, rock, hip hop, pop, whatever," he said.
UK Music welcomed the announcement on Twitter describing it as "fantastic news".
Mayor of London Sadiq Khan said: "This decision will help London's night-time economy thrive, ensure the capital is a welcoming place for artists and DJs of all music genres and that Londoners are able to enjoy live music safely."