Fatal Red Arrows RAF Valley jet crash inquiry continues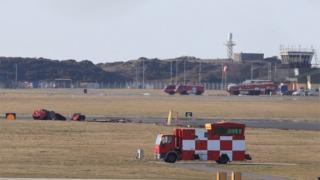 Investigations are continuing into the cause of a Red Arrows jet crash which killed an engineer and left a pilot injured in hospital.
The Hawk aircraft, which is used by the famous aerobatic display team, crashed at RAF Valley on Anglesey at about 13:30 GMT on Tuesday.
Eyewitnesses said they only saw one person eject from the jet before it hit the ground and burst into flames.
The RAF has described the incident as a "tragic accident".
North Wales Police said police and crime scene investigators, supported by other specialists, were carrying out a joint investigation led by the Air Accident Investigation Branch to find out what led up to and caused the "tragic event".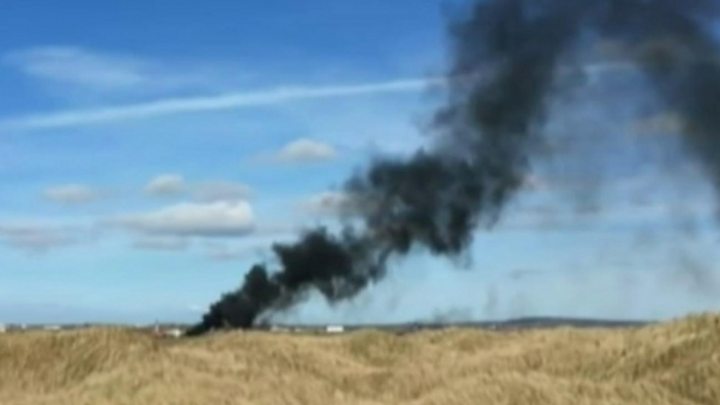 Ch Insp Simon Barrasford also asked anyone who saw the Hawk aircraft before it crashed to contact the force.
On Tuesday, eyewitnesses described hearing a loud explosion before they saw a "ball of flames" and lots of smoke.
One woman said the aircraft "did a loop" and flew towards the runway, looking like it was about to land.
Several people then described how they saw one person eject from the jet as it was quite low to the ground, before it crashed on the runway.
The RAF said the jet was on a routine flight from RAF Valley to RAF Scampton, where the Red Arrows are based, after completing simulator training when it crashed.
The Red Arrows are the RAF's world-famous aerobatic team, performing stunts and daredevil displays in the distinctive Hawk fast-jets.