Empty boat spotted drifting off Kent coast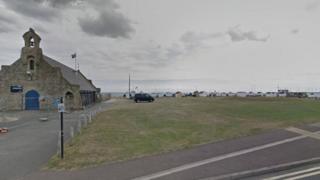 A person has walked into a lifeboat station shortly after an empty boat was spotted drifting in the water off the coast of Kent.
The rigid-hulled inflatable (RIB) was seen a couple of miles from Walmer. It is possible it landed in the night and drifted back out to sea.
A number of lifejackets have also been seen near Shakespeare beach in Dover, some 15 miles (24km) away.
Three lifeboats have been launched and the Coastguard helicopter scrambled.