'Drunk' driver went up M69 the wrong way and crashed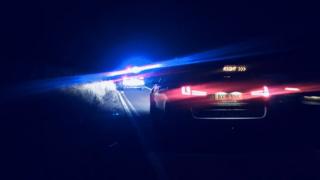 A driver has been arrested after a car was driven on the wrong side of a motorway for 15 miles before eventually crashing into the embankment.
It went up the M69 all the way from Coventry to Leicester, before crashing about a mile before the roundabout with the M1.
Officers who tweeted about the crash said there were "thankfully no injuries".
The driver was arrested for drink driving and dangerous driving.
The incident is thought to have happened on Saturday morning, while it was still dark, but the police could not tell the BBC what time it happened or give any more details.
They could not say whether the driver was male or female and whether or not they have been charged.