Airbnbs used as 'pop-up brothels' in south-east England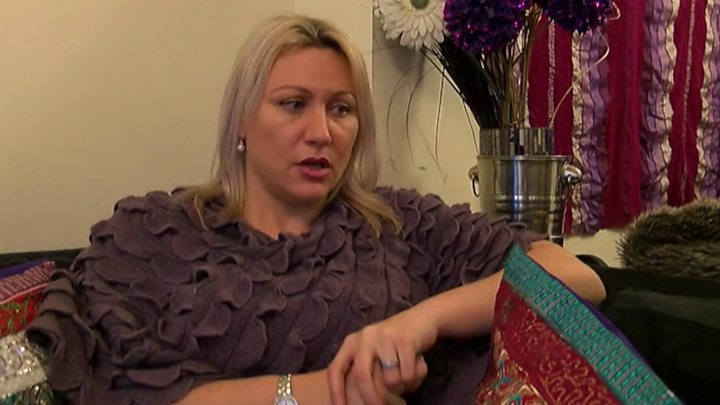 Prostitutes are breaking the law by sharing properties from short-term rental websites such as Airbnb, BBC South East has found.
Buying and selling sex is not illegal in the UK but keeping a brothel – more than one sex worker in a property – is.
Sex worker Charlotte Rose said Airbnbs were cheaper and accessible, and rentals were shared for safety. Airbnb said it did not condone such behaviour.
A group of MPs has launched an urgent inquiry into pop-up brothels.
The all-party parliamentary group's (APPG) report is due to be published early next year.
The inquiry was triggered by growing reports of organised crime groups establishing pop-up brothels to sexually exploit woman, and the APPG is gathering evidence on the scale of the practice, who is involved, and what should be done.
But chairman Gavin Shuker MP has said the reports are "likely just the tip of the iceberg" and the inquiry will shine a spotlight on the hidden world of the off-street sex trade.
Ms Rose told the BBC Airbnbs were attainable "with just a few clicks" and the advantage of the short-term rentals was there was less chance of raising suspicions among the local community.
She said: "I had permanent resident fixtures from where I used to work from but because of society's stigma about what I do when the neighbours twig, they don't like it and it can cause all sorts of different types of issues.
"Airbnb is just so easy. You can get a premises with just a few clicks, plus you are not having a massive outlay for so many months in advance for renting somewhere."
Ms Rose said she always rents an Airbnb property with another sex worker for safety, even though that means they are breaking the law because that property is then classed as a brothel.
"It's all about safety," she said. "When I go to different places to work, travelling around different places, I always work with a buddy. And the problem with that is, because of the way the law stands, I'm breaking the law by trying to create and keep myself safe."
What is the law in the UK?
It is legal to sell and buy sex in all of the UK, except for Northern Ireland where it is illegal to pay for sex
However, many activities related to sex work are criminalised, including soliciting sex and keeping a brothel
If more than one person is available in a premises for paid sex, then that is a brothel – however, if a sex worker works alone, they are not keeping a brothel
Campaign groups have said decriminalisation of prostitution laws would help curb the rise of pop-up brothels, allowing women to work safely together in long-term properties where they can build up regular clients and install permanent security measures like CCTV.
Michael Skidmore, a senior researcher at the Police Foundation, added: "We need to be clear about what we want to tackle.
"I think there are various dimensions in relation to pop-up brothels such as do we focus on specific harms, for example modern slavery, or are we focused on curbing the use of the internet and these various websites to use their properties for pop-up brothels?"
In a statement, Airbnb said: "We have zero tolerance for this type of behaviour and permanently remove bad actors [guests] from our platform.
"Over 260m people have travelled on Airbnb and bad experiences are extremely rare."
Kent Police said they had made significant advances in pursuing orders to close down properties linked to sexual offences, anti-social behaviour or drug activity.
You can see the full story on BBC South East Today at 18:30 GMT on Tuesday 5 December, and later on the BBC iPlayer.