Virgin Media accidentally blocks Facebook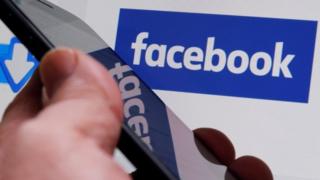 Virgin Media is attempting to fix a fault that is preventing its broadband customers from accessing Facebook.
The unusual glitch also affects the social network's Messenger and Instagram platforms.
The issue started on Tuesday evening and the firm says it is likely to continue until 15:40BST.
A spokesman was unable to provide an explanation for the problem, but The Inquirer news site reported a domain name system error was to blame.
That means Virgin is failing to convert www.facebook.com and the social network's other addresses into the correct string of numbers required to connect its customers.
The fault does not affect those trying to connect via Virgin's mobile phone network, which relies on EE.
Virgin Media has 5.2 million customers in the UK, according to its owner Liberty Global.
The problem coincides with a report from the telecoms regulator Ofcom that said Virgin Media tied with TalkTalk as the broadband providers with the highest proportion of customers who had a reason to complain about their services in 2016.
However, the same study indicated that Virgin customers also enjoyed the highest level of overall satisfaction of the major providers.
This time round, however, many users have taken to Twitter to voice their frustration.