OnePlus phone company investigates card fraud claims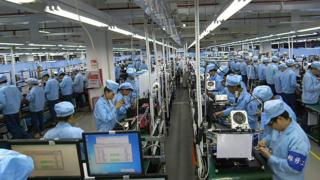 Android phone company OnePlus is investigating claims that customers' credit card numbers have been stolen after they used its online shop.
Initially, a customer posted a message on its support forum saying they had seen fraudulent activity on their account after buying a phone.
Then, that message prompted a flurry of replies from other customers reporting similar experiences.
OnePlus said it was auditing its site as it investigated.
In a statement, OnePlus said the fraud reports had come from customers who had bought phones directly from its oneplus.net website.
A poll on the support site suggests almost 200 people, across many different countries, have seen fraudulent charges, ranging from $50 (£36) to $3,000, appear on cards used on the site.
In some cases, banks and card processors flagged the transactions as fraudulent and stopped the payments.
OnePlus said it did not do any card processing itself nor did it save any payment information surrendered when people purchased its phones.
Instead, it said, it passed all data to a partner who handled the payment process.
It said information security was a priority and it would update customers once its investigation was complete.
The company is still accepting credit card payments for phones and peripherals via its site.