Belgium 'abduction': Woman uses phone map to provide her location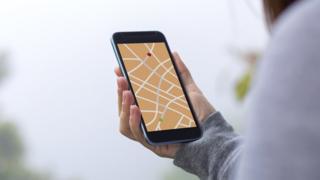 A 19-year-old woman who says she was abducted in Belgium has been found after locating herself on her smartphone and sharing the address with her brother.
The student said she was kidnapped by five men in front of a nightclub in the capital Brussels and kept locked in a flat in the nearby city of Charleroi for three days.
Two suspects have been arrested and charged with kidnapping and rape.
They deny any wrongdoing.
The woman reportedly managed to pick up her phone and locate herself via Google Maps. She sent the address in Charleroi – 50km (30 miles) from Brussels – to her brother, who alerted the authorities.
In a late night operation on Monday, police also found two men in the flat. They said the woman had a relationship with one of them and had followed the group voluntarily.
The search for three other suspects continues.
---
You might also find interesting