Hinkley Point's Cardiff Bay mud dump plan faces probe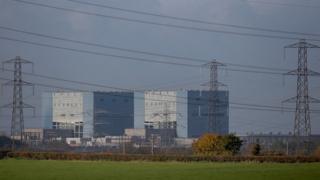 Controversial plans to dump 300,000 tonnes of mud from the site of a new nuclear plant into the sea off Cardiff Bay will be scrutinised by AMs.
Campaigners want further testing of the sediment, which will be dredged from near the disused Hinkley Point A and B power stations in Somerset.
The disposal is needed as part of the £19.6bn Hinkley Point C building work.
Developers EDF insist the work presents no risk to the environment or human health.
An official petition calling for a suspension of the marine licence issued by the Welsh Government in 2013 has received 7,171 signatures.
Meanwhile, another petition by Greenpeace to EDF has been signed by more than 87,000 people.
An open letter has also been presented to Energy Secretary Lesley Griffiths on behalf of a coalition of 10 international ocean conservation charities.
Campaigners fear the mud could have become contaminated by discharges from Hinkley and want a more detailed investigation of samples.
No environmental impact assessment was carried out before permission to dump the sediment at a disposal site, known as Cardiff Grounds, was granted.
It is located just over a mile out to sea from Cardiff Bay.
The Welsh Government insisted it was assessed in line with legal requirements.
Testing on the sediment was carried out by CEFAS, an executive agency of the UK Government, and has since been analysed by Natural Resources Wales (NRW).
It found levels of artificial radioactivity in the mud were so low they would equate to being "not radioactive" in law.
A presentation prepared for AMs by EDF outlines a case involving this methodology:
It "conservatively assumes" a person spends about four hours a day, every day, on the shore near the Cardiff Grounds and eats 50kg of fish and 15kg of crustacean and molluscs a year, all sourced from the Cardiff Grounds
Exposure to the radioactivity in the sediment is also considered from inhaling any sediment that may accumulate on the shore
Assuming a person was to do all of the above, 90% of the radiological dose they would receive would be from naturally occurring radiation
The research found combining natural and artificial levels of radioactivity together, any exposure would be 10,000 times less than an airline pilot's annual dose, 750 times less than the average dose received by a resident of Pembrokeshire due to naturally occurring Radon, and equivalent to eating 20 bananas each year – an "infinitesimally small level".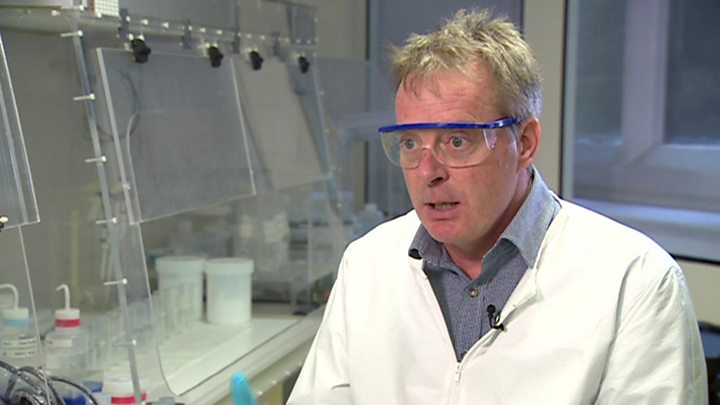 Dr David Richards, a reader in physical geography at the University of Bristol has also carried out research on levels of radioactivity in the Severn Estuary.
His samples were taken from salt marshes near the coast at Portishead and Sand Bay. He told BBC Wales the levels of radioactivity he detected were in the "same order of magnitude" as those identified at Hinkley Point.
"At all times it is low, barely above background radiation," he said.
"There's a large amount of sediment involved here, but if you total the amount of radioactivity it is still quite small."
Dr Richards said more needed to be done to improve the public's understanding about radioactivity and what constituted an acceptable dose.
He added: "Most of the radiation that humans receive comes from natural sources that you cannot avoid, or they might be coming from medical sources or transatlantic flights.
"The levels of extra dose that we would be getting from these sediments is minimal, negligible."
The assembly's petitions committee will hear later from both EDF and campaigners against their plans, but have already indicated a full assembly may be required.
Marine pollution consultant, Tim Deere-Jones, who has spearheaded the campaign, said his petition was "principally aimed at persuading the National Assembly to undertake a review of both the available radiological information and any new NRW data, before any dumping of radioactivity was permitted".
The chairman of the assembly's environment committee has called for a third party to test samples of the sediment before it is moved.
Writing to NRW, Mike Hedges AM said if concerns around the dumping prove to be unfounded, "a considerable amount of work is needed to translate that message to the public, both locally and more widely".