Windrush: Pair talk of detention 'nightmare'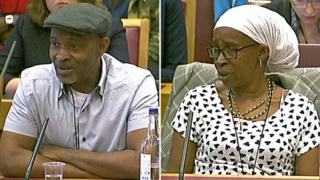 Two members of the Windrush generation have been telling a Parliamentary committee about the "nightmare" of being wrongly detained.
Paulette Wilson and Anthony Bryan have been in the UK since coming from Jamaica in the 1960s – but both were held last year in an immigration centre and threatened with deportation.
The two grandparents told the human rights committee the documents they had were not acceptable to the Home Office.
Mr Bryan said he was left "broken".
The 60-year-old, from north London, was held in a detention centre twice, for a total of almost three weeks, in 2017.
His difficulties began when he lost his job after receiving a letter informing him he had no right to remain, despite having lived in the UK since 1965.
Mr Bryan recalls phoning his family from the detention centre to tell them: "It looks like you're going to see me in Jamaica."
He told the committee: "They had tickets for me – I thought I was going, to be honest," he said. "I was resigned because I couldn't fight any more. I just gave up."
He said he explained to the officials who came to detain him at his home that he had lived in the UK for most of his life, adding: "But to them I was lying… everything I was telling them, I had to prove that".
Mr Bryan was released from the immigration centre in November after a last-minute intervention from a lawyer.
'Don't belong here'
Stories of Commonwealth migrants who arrived in the UK legally as children between the late 1940s and 1973, but have no formal documentation to prove they have the right to remain in the country, have emerged in recent weeks.
The Windrush generation is named after the ship that brought the first arrivals to Britain from the Caribbean in 1948.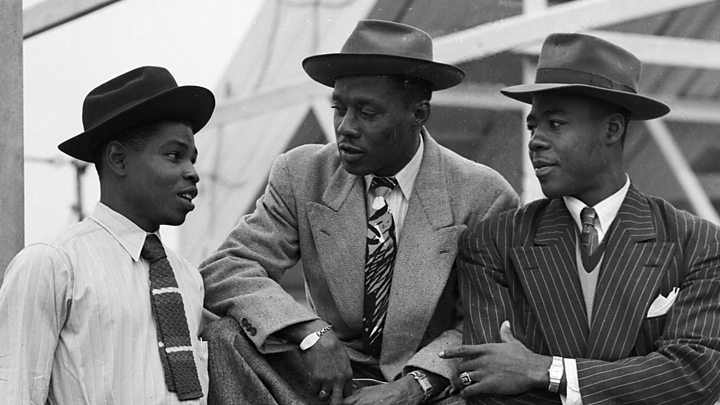 Ms Wilson, 61, from Wolverhampton, gave evidence to the MPs and peers on the committee alongside her daughter, Natalie Barnes.
She had been looked after by her grandparents in Wellington, Telford, when she first arrived in Britain from Jamaica in 1968 at the age of 10.
She received a letter from the Home Office in 2015 and was told to report each month to immigration officials. In October last year she was detained and taken to the Yarl's Wood immigration removal centre, where she spent a week before being released.
Ms Wilson said: "The first think I got was a letter saying I was an illegal immigrant. At the time I didn't understand it but it took me about a week before I could show my daughter I had got this letter.
"They were saying I don't belong here – I've got six months to get out."
Ms Barnes said "documents were very hard to come by, They kept telling us to go here, there and everywhere… it was just very hard to get that evidence".
Home Secretary Sajid Javid admitted this week that 63 members of the Windrush generation could have been wrongfully removed or deported from the UK since 2002.
But Mr Javid, who became home secretary last month after Amber Rudd resigned, told MPs he did not have information on how many Windrush immigrants had been detained.