Ministers win key Brexit bill vote after concession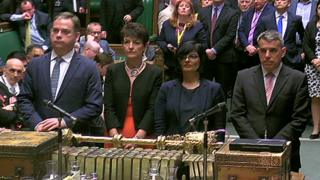 The government has avoided a major defeat on its Brexit bill by 324 votes to 298 after a late concession.
Ministers saw off a move to give MPs the decisive say on what happens over Brexit if they do not agree with the deal negotiated by the UK government.
The concession offered by ministers is believed to include offering a new Parliamentary motion if the Brexit deal is voted down by MPs and peers.
Two Tory MPs – Ken Clarke and Anna Soubry – voted against the government.
Five Brexit-backing Labour MPs – Ronnie Campbell, Frank Field, Kate Hoey, John Mann and Graham Stringer – voted with the government as did Kelvin Hopkins, who sits as an independent after being suspended by Labour.
Tuesday's Commons debate marked the start of the government's attempts to undo most of the changes to its EU Withdrawal Bill that were put forward by the House of Lords.
The most contentious was the bid to give Parliament the power to tell the government what to do if the Brexit deal was voted down or no agreement was reached.
There were clashes over how much of a say Parliament should get as the UK leaves the EU, with one side accusing the other of trying to "wreck" Brexit – and being accused in turn of being "zealots" who wanted to sideline Parliament.
Seeking to placate would-be Conservative rebels, government frontbenchers offered to meet them to discuss their concerns, and agreed to "engage positively" on a "compromise" put forward by one of them, former attorney general Dominic Grieve.
Details of precisely what this will involve will be agree in the coming days with the bill due to return to the House of Lords.
'Soundly defeated'
Mr Grieve said he had "confidence and trust" that Prime Minister Theresa May would address his concerns.
Should the UK and EU not be able to agree a deal or if MPs rejected the deal on offer, he said Parliament would have "structured input" into what happened next to try and avoid a crisis.
Under the terms of his amendment, much of which the government is believed to have accepted, MPs would have the power to amend and vote on a Parliamentary motion.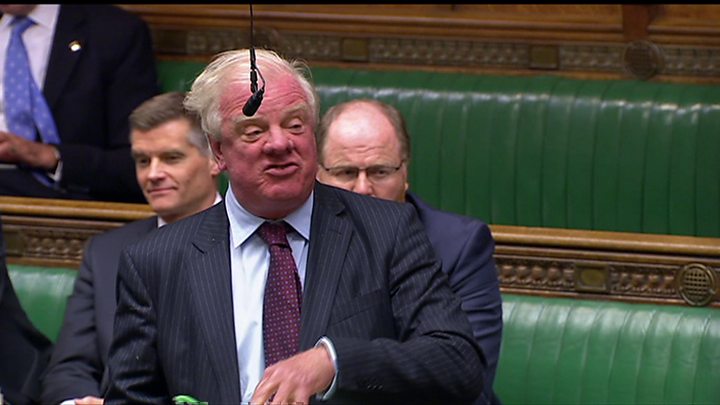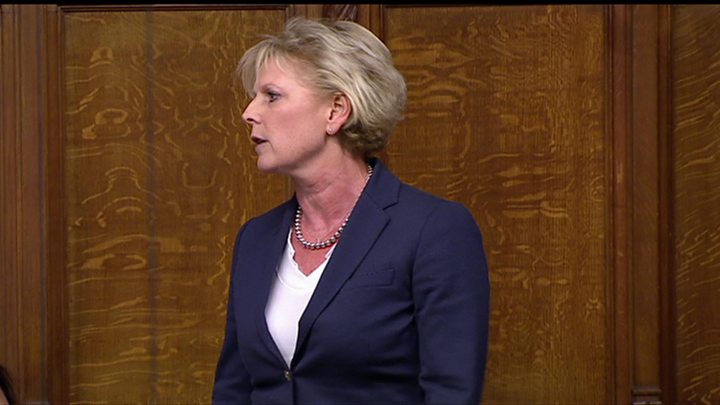 But the government is not believed to be willing to agree to Mr Grieve's call for MPs to take control of negotiations in the last resort.
Tory Brexiteer Sir Bill Cash said he was pleased the Lords amendment, which he said would have given Parliament an effective veto over Brexit, had been "soundly and significantly defeated".
Referring to the government's 26 vote margin of victory, he told BBC News. "That's an awful lot….We are winning every vote. That is really important."
Attempts to "reverse Brexit" would not succeed, he added.
Earlier the government suffered its first ministerial resignation over Brexit as Phillip Lee quit the Ministry of Justice so he could speak out freely.
Mr Lee said Parliament was being sidelined and called for another referendum to be held when the final direction of Brexit becomes clear.
Revealing he had abstained in the Commons vote on Parliament's role, he said he was "delighted" at the government's concession, adding: "This justifies my decision to resign and makes it a lot less painful."