May 'distraught as we all are' about Grenfell fire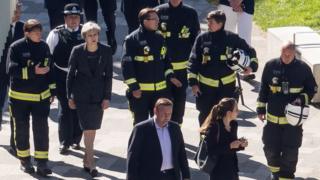 Theresa May is as "distraught as anyone" about the Grenfell Tower fire, according to the First Secretary of State, Damian Green.
He described criticism of her response to the disaster as "terribly unfair".
The prime minister faced cries of "coward" and "shame on you" when she returned to the scene on Friday, having not met victims on her first visit.
Mr Green said: "She has the same degree of sympathy and horror at these events that we all have."
"We are all desperately sad, we are angry, but of course none of us as angry as those who were directly affected. I absolutely get why they are angry."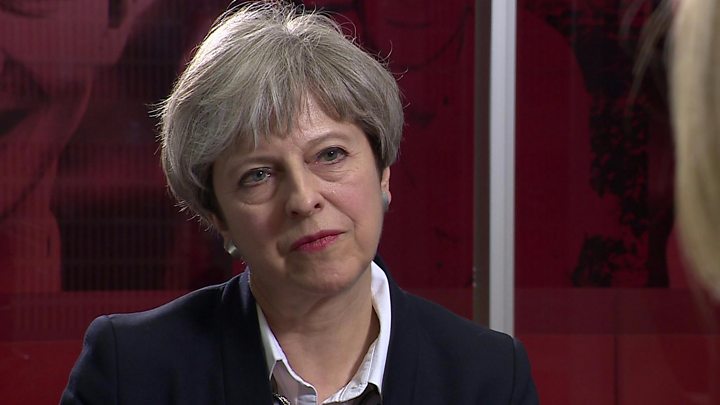 Mrs May told BBC Newsnight on Friday the government was doing all it could to help.
"The government is making money available, we are ensuring we are going to get to the bottom of what has happened, we will ensure that people are re-housed. We need to make sure that actually happens."
Mr Green said a £5m fund announced by the prime minister would be for the immediate needs of victims, adding that "other money may be needed longer term".
A chair person for the public inquiry will be appointed "in days" and residents "will have a voice in stating the terms of reference" for it.
'All feel the sadness'
Mr Green rejected complaints that the prime minister had not understood the mood of the nation.
"I think she has done everything that could have been asked… listening to residents' concerns and, above all, acting on those concerns as quickly as possible. That is what a prime minister should do and that is what she has done.
"She is as distraught as anyone, as all of us are, we all feel the sadness, we all recognise the anger and can see why people are that angry and the prime minister feels that as much as anyone," he added.
Former conservative minister Michael Portillo said on Thursday that, although she had met in private with members of the the emergency services, she should have met Grenfell Tower residents, as Labour leader Jeremy Corbyn did.