Len McCluskey criticises 'stale' Labour MPs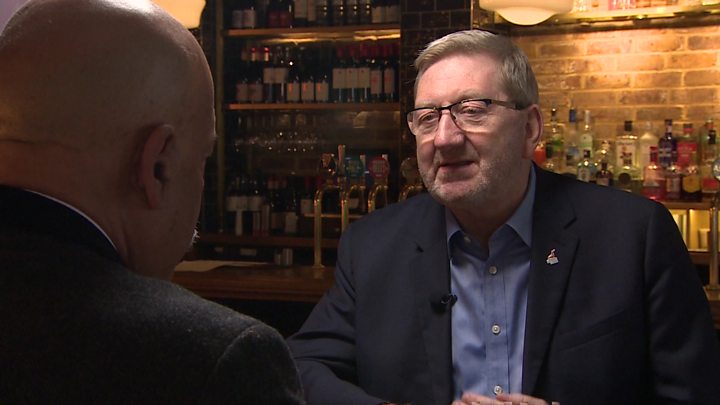 Unite leader Len McCluskey has criticised "stale" Labour MPs, encouraging local activists to oust "Corbyn-haters" as candidates.
The ally of Jeremy Corbyn said that under the current leadership, MPs had to "respond to local party members".
Unite is Labour's largest and most powerful trade union affiliate.
Mr McCluskey told the BBC if local parties used "appropriate procedures" to get rid of an MP, "they should leave and I won't cry over it".
Most Labour MPs did not support Mr Corbyn in his campaign to become leader. And there has been talk of critical MPs being ousted as his supporters have strengthened their grip on the internal party machinery.
Mr McCluskey told BBC deputy political editor John Pienaar some MPs behaved as though they had a "job for life, and they don't need to respond to anyone".
"Well now, in Corbyn's Labour people have to respond to their local party members," he said.
"Now, if the local members decide they don't represent them anywhere and use the appropriate procedures, they should leave and I won't cry over it."
The union leader identified the targets of his criticism as "not moderates but right-wingers – there's a small rump of them".
"They want to criticise Corbyn on anything and everything," he said.
He also dismissed suggestions that Jeremy Corbyn had been soft on anti-Semitism as "grossly unfair", and accused "forces inside Labour headquarters" of deliberately dragging their feet in handling complaints to embarrass their leader.