Labour steps up Ivan Lewis harassment investigation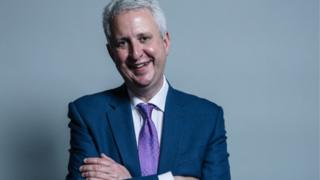 Labour has stepped up its investigation into MP Ivan Lewis, who faces accusations of sexual harassment.
The Bury South MP was suspended by the party last November and says he "strongly disputes" the allegations.
His case has now been referred to Labour's national constitutional committee, which deals with disciplinary matters.
He is one of a number of MPs who are being investigated over allegations about past conduct towards women.
The MP has represented Bury South since 1997 and has served in various roles in the shadow cabinet, most recently as shadow Northern Ireland secretary until September 2015. He served as a minister in Tony Blair and Gordon Brown's governments.
In a statement issued on Friday, the Labour Party said: "After consideration of statements provided by the complainant and the respondent, the NEC's sexual harassment panel has agreed that on the balance of the evidence the matter should be referred to a full hearing of the national constitutional committee (NCC).
"The Labour Party will not be commenting further on this case until the conclusion of that hearing."
The NCC has the power to order expulsion from the party.