Ian Paterson: Spire Healthcare to pay out £27m to victims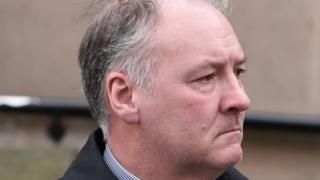 Private healthcare firm Spire has agreed to pay £27.2m into a fund to compensate the victims of rogue breast surgeon Ian Paterson.
Paterson was found guilty of 17 counts of wounding with intent in April after a trial at Nottingham Crown Court.
In August, he had his 15-year jail term increased to 20 years and was convicted of three further wounding charges.
The payment concerns up to 750 victims treated by Spire hospitals in the West Midlands.
Spire Healthcare, where Paterson carried out hundreds of botched operations, paid out weeks before it was due before a civil hearing.
The NHS has already paid out £9.49m in damages, as well as £8.31m costs, to hundreds of others treated by Paterson.