Wiley: You're hearing pop music in the charts – not grime
He may be credited with inventing the genre but Wiley's told Newsbeat the current sound enjoying mainstream success "is not grime".
The 38-year-old, who rarely gives interviews, made the remark during an interview to promote his autobiography, Eskiboy.
He said: "If you want to see the essence of grime then there's a rave called Grime Originals.
"Go find it – it's the only real form of grime that exists."
Bow, E3
Today the interview venue is a refurbished warehouse in Bow, east London. Our location is minutes away from the studios where Wiley first created the grime sound more than 17 years ago.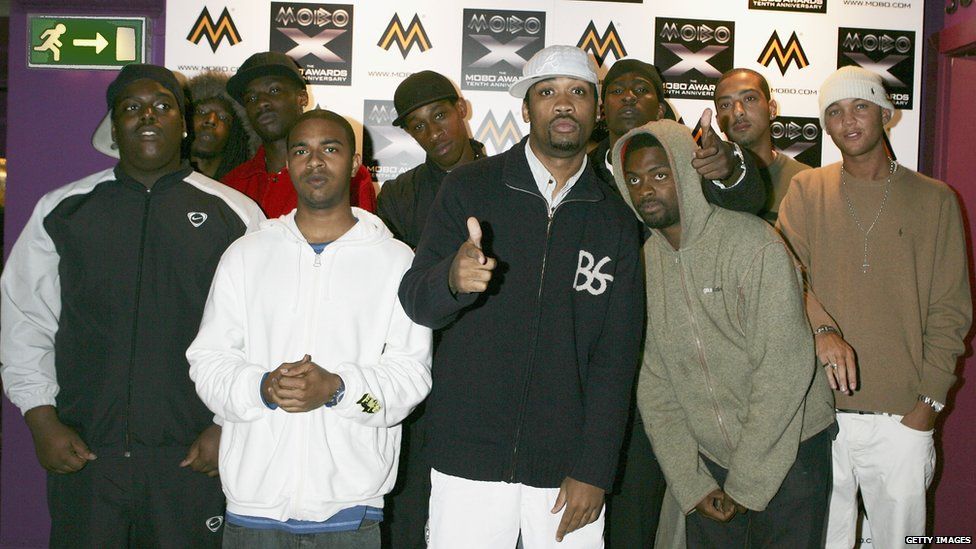 Image caption Wiley and his group, Roll Deep, at the nominations and launch of the 2005 Mobo Awards
The fact that he invited us to speak to him is a rare thing in itself, as during his career he's built up a reputation for being a "no-show".
"It's not that I don't love it, well I don't love it as much as Stormzy does," Wiley jokes.
"I respect everyone is just doing their jobs. It's just sometimes I feel like the people I'm talking to are not human."
A few seconds into our chat and it's clear his reluctance to do interviews is because he's been unhappy with the way his words have been interpreted and printed in the past.
"If you've read a story and the interviewer tore the artist down and ripped them apart then in hindsight the artist can say, 'If I knew you were going do that I wouldn't have done the interview'."
'It's pop music not grime'
Grime music is in its heyday. You only need to look at the chart success of Stormzy and Skepta to see that.
Recently an academic study labelled grime as the most "significant musical development within the UK for decades".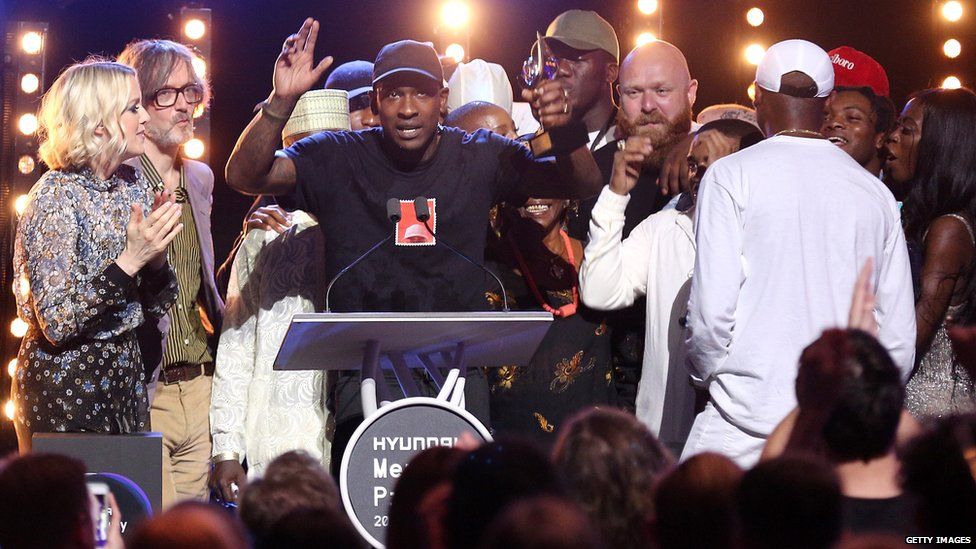 Image caption Skepta won the Mercury Prize 2016 for his album Konnichiwa
What's surprising is that Wiley seems less than happy that his creation is thriving.
"No-one's had a grime number one. Any number one that anyone's had, it's pop music. England is built on pop music, that's why the show was called Top of the Pops. It's a strong pop market," says Wiley.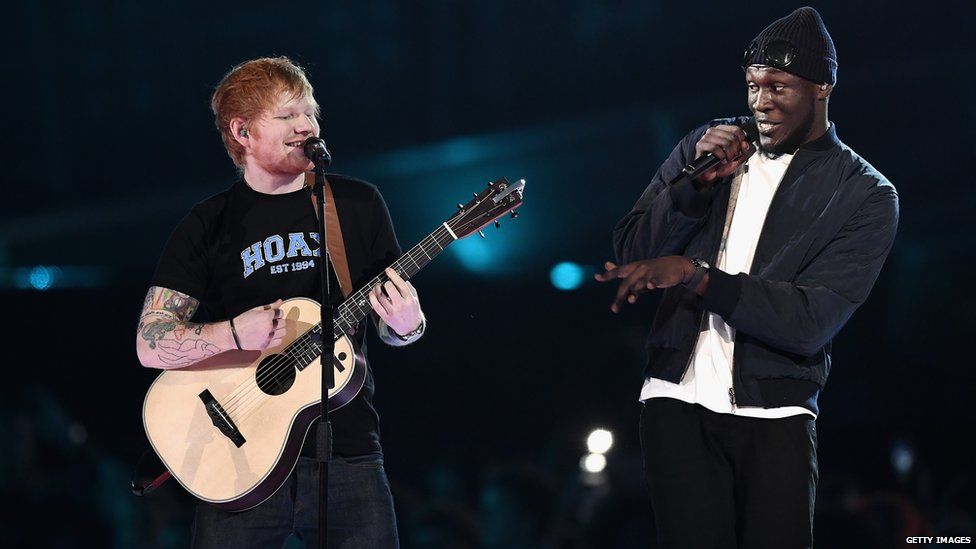 Image caption Ed Sheeran and Stormzy perform on stage at the Brit Awards 2017
Wiley is in no way taking a dig at the artists currently flying the grime banner – in fact he puts himself in the same category.
The MC says even his chart topping singles and album were a watered down version of the sound he helped create.
"Stormzy and Skepta have made it into something today that pays as well as pop does," he tells us.
Dizzee Rascal feud
If Wiley takes the title of grime's "Godfather" then Dizzee Rascal can take credit for launching the genre into the mainstream.
In 2003 his debut album, Boy in Da Corner, won the Mercury Prize for best album.
What's clear from talking to Wiley is there's clearly a feeling he hasn't received a similar career highlight… yet.
"I haven't had any glory. I've had a number one [single] but in my world going number one is like going number 200," he says.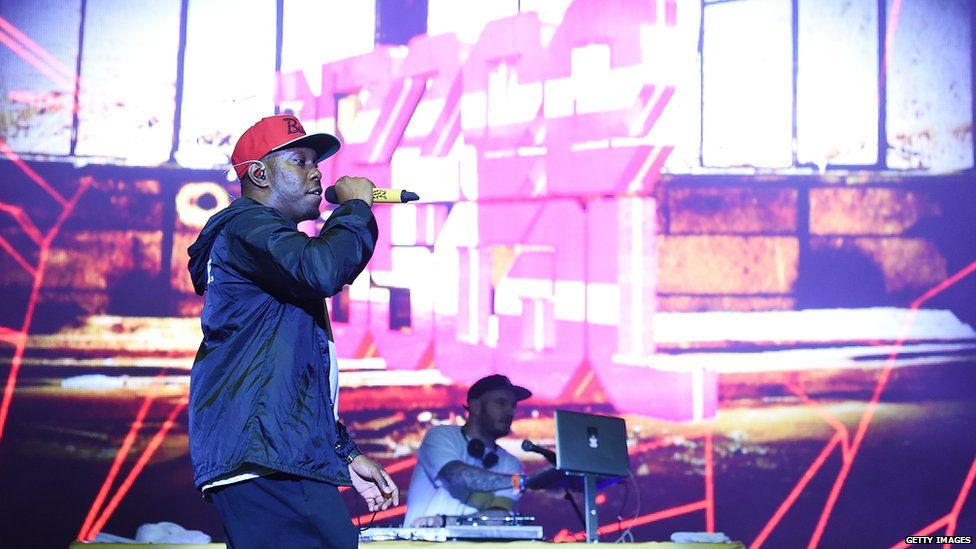 Image caption Dizzee Rascal performs at Bestival 2017 at Lulworth Castle
Dizzee and Wiley grew up in the same part of east London and were close friends during their early careers.
That relationship no longer exists with the pair recently exchanging insults and threats on Twitter.
Wiley admitted that he'd one day like to sit down and defuse the situation with Dizzee though.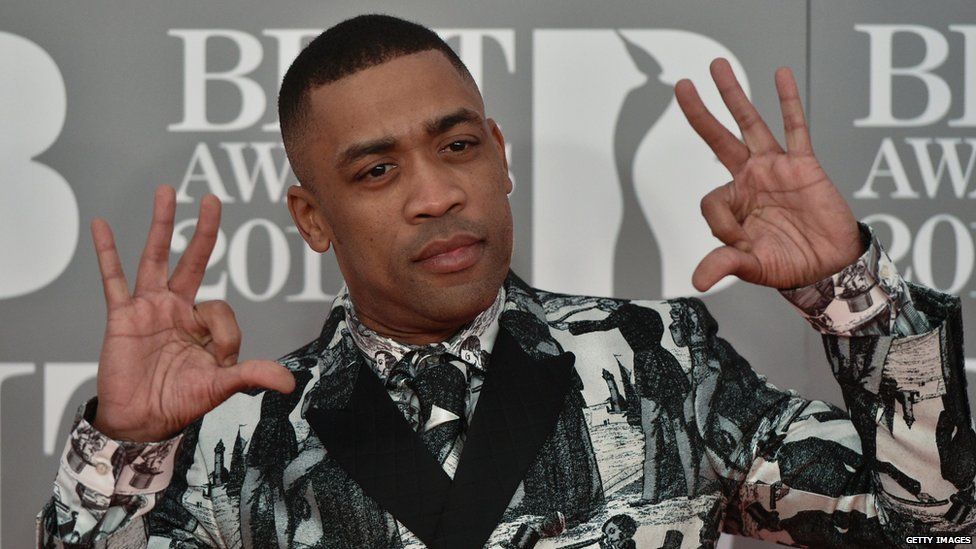 Image caption Wiley says, at 38, he has no plans of hanging up the mic just yet and has plans to release a new album in the upcoming months
"Stuff's happened – there is no resentment. I don't know [if we'll talk again] but if there is a chance – I am not going to be the person that says, 'No'.
"It's boys being boys, or men. It's just egos."
Find us on Instagram at BBCNewsbeat and follow us on Snapchat, search for bbc_newsbeat