Shia LaBeouf film Man Down makes £7 in opening weekend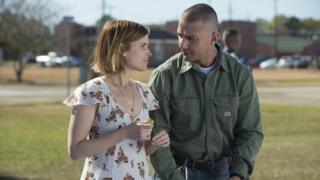 Shia LaBeouf's latest film hasn't exactly set the box office on fire.
War movie Man Down, which also stars Gary Oldman, Jai Courtney and Kate Mara, made £7 on its opening weekend.
Or – to put it another way – the film sold one adult ticket.
To put that into perspective, Beauty and the Beast took a further £6.75m over the weekend.
Why so low? Well, to be fair, it did only open in one place: the Reel Cinema in Burnley.
The screening was held to coincide with the film's simultaneous release on digital platforms.
The cinema has since told the BBC it has sold a further four tickets – including two on Wednesday.
And while the popularity of the film has not gone through the roof, the staff member said there had been "quite a few" calls from the media.
Other films released last weekend that only opened at one cinema include Guru, which grossed £17, and horror film The Void, which grossed £1,163, according to figures from the British Film Institute.
And last year, Beauty and the Beast and Harry Potter actress Emma Watson's film Colonia, also known as The Colony, made just £47 over its opening weekend in the UK.
But we still have an unanswered question: who was the one LaBeouf fan who bought that ticket?
If you want to catch it on the big screen there's just one screening in Burnley left – tomorrow at 12:20 BST.
There are only 78 seats left though, so you had better be quick.
---
Follow us on Facebook, on Twitter @BBCNewsEnts, or on Instagram at bbcnewsents. If you have a story suggestion email entertainment.news@bbc.co.uk.