Selena Gomez: The challenge is separating what you see on your phone from your life
Selena Gomez says the biggest challenge of her generation is separating what people see on their phones from what's happening in real life.
The singer took time off social media last year to deal with panic attacks, anxiety and depression.
Speaking to Business of Fashion, she says she thinks there's now too much information available online.
"I see a disconnect from real life connections to people. That makes me a little worried," she says.
"I do think social media is an amazing way to stay connected, to learn more things about what's going outside your little bubble, but sometimes I think it's too much information."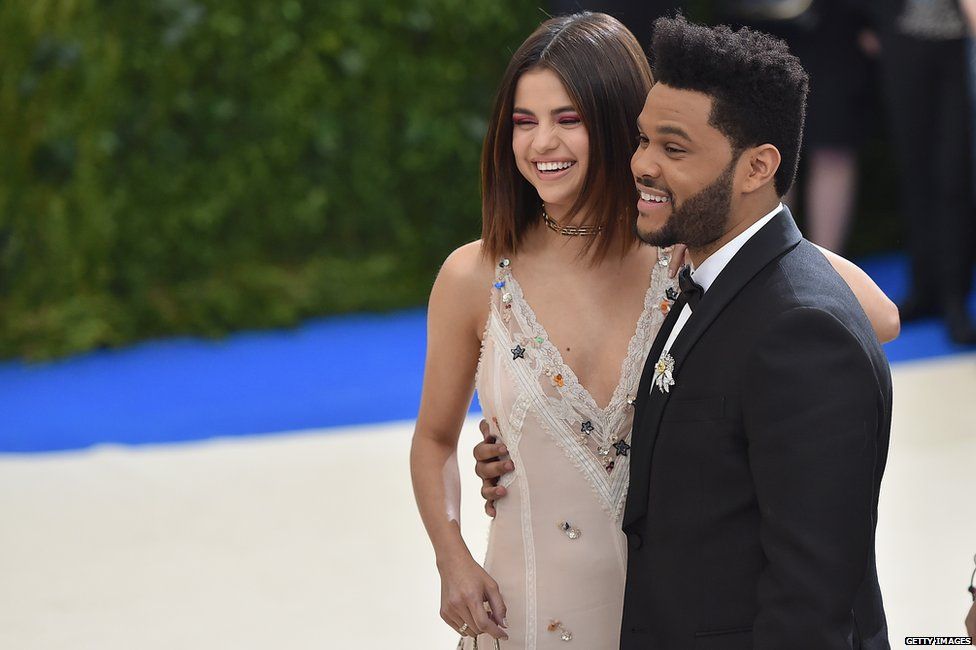 Image caption Selena Gomez and The Weeknd went public with their relationship at May's Mat Gala in New York
The 25-year-old says her ongoing mental health problems are a side-effect of her lupus diagnosis last year.
The disease affects the body's immune system and the singer said she needed time out to face her health issues "head on."
But she says social media isn't all negative and has given her generation a bigger voice than previous ones.
"We're able to reach people from all the way across the world just by getting on our phones, which is pretty remarkable," she says.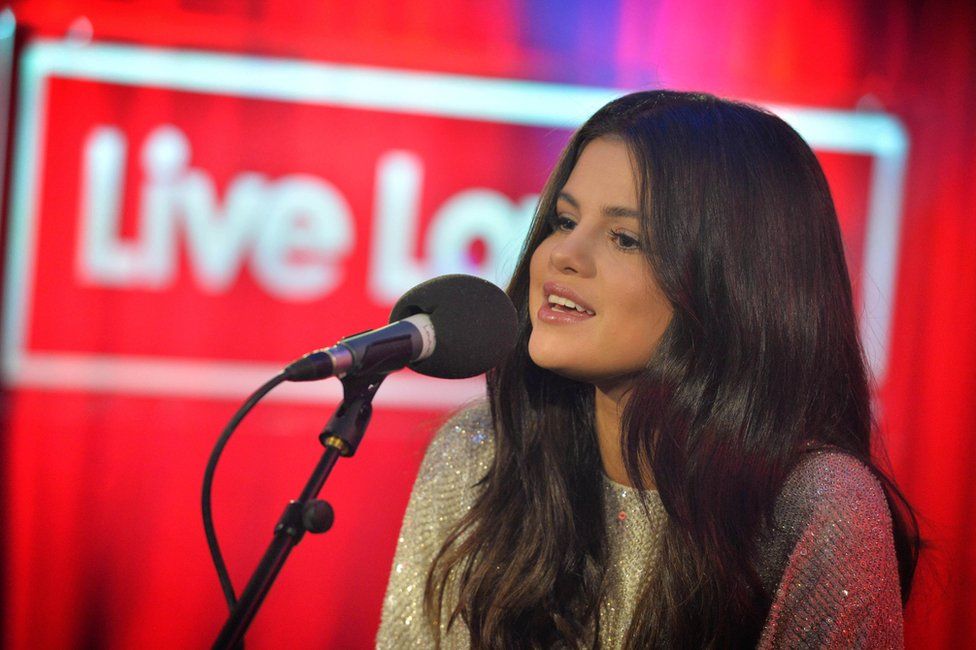 Image caption Selena has seven out of the top 10 most liked posts on Instagram ever
"I've always wanted to connect with people everywhere when I was touring and that was the only way I could, and now I can through this weird device, which is great."
With the most Instagram followers in the world (apart from Instagram's own account), Selena Gomez is one of the biggest digital influencers of her generation.
She was an executive producer on Netflix series 13 Reasons Why and she signed a multi-million dollar deal with luxury fashion company Coach.
As part of that deal she's also been working with Step Up, an organisation that received $3m (£2.2m) from the Coach Foundation and works with girls in underprivileged areas.
Selena says her generation has the opportunities that her mother and grandmother's didn't.
"There's more freedom in expression, not just through social media, but through fashion, and the ability to say things and be vocal about how you're feeling, maybe your sexuality or your personality.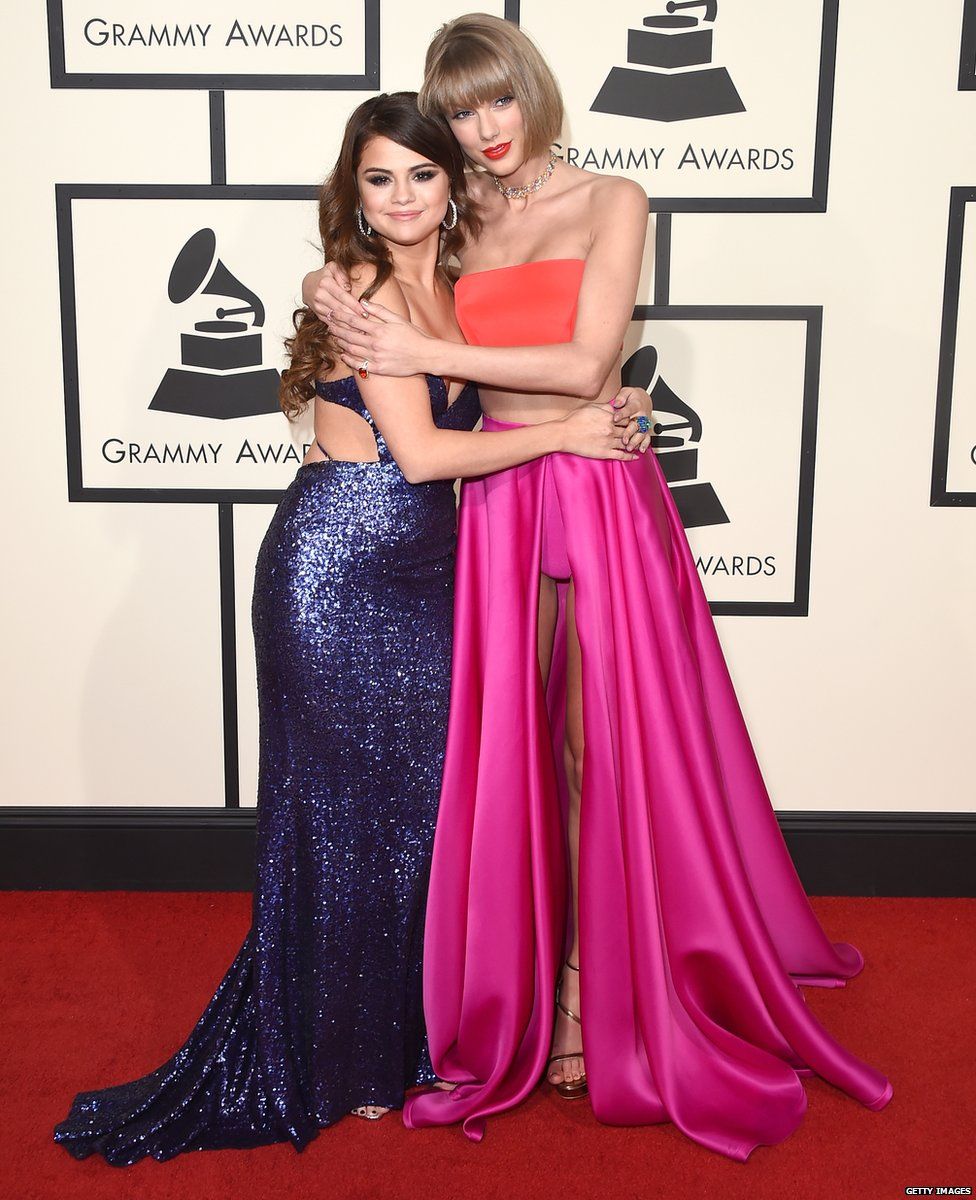 Image caption Selena Gomez and Taylor Swift are also best buddies
"It's become a little more open for conversation.
"I know there's a lot more work to do, I'm not oblivious to that, but I do feel we're in a new wave that kind of shakes everything up – that's through our actions, through community, through everything, through fashion, and music.
"We get to pave that way. It's really cool."
Find us on Instagram at BBCNewsbeat and follow us on Snapchat, search for bbc_newsbeat