Nicki Minaj criticised over Westminster Bridge video, filmed the day before the attack
Nicki Minaj has been criticised on social media after leaving shots of London's Westminster Bridge in her latest video.
The US rapper filmed No Frauds the day before Khalid Masood killed four people on the bridge before stabbing police officer Keith Palmer.
There were reports she was going to cut the scenes from the Remy Ma diss track, which features Drake and Lil Wayne.
But the footage has been left in the final version of the video.
Shots in the video show Nicki Minaj on the south side of the River Thames looking back at Westminster Bridge.
There are also aerial shots of the Houses of Parliament as well as other famous London landmarks.
All the footage of Westminster Bridge appears in the first two minutes of the video, which has now been watched nearly five million times.
But these fans say they're confused about why the scenes were left in the video, with Lewis asking if it's too soon.
The video is a response to Remy Ma's recent diss track – Shether – which took aim at Nicki Minaj's sexual history, her brother's court troubles and various other things.
The cover art featured a bloody Barbie doll with pink hair.
The feud between the two female rappers goes back at least 10 years.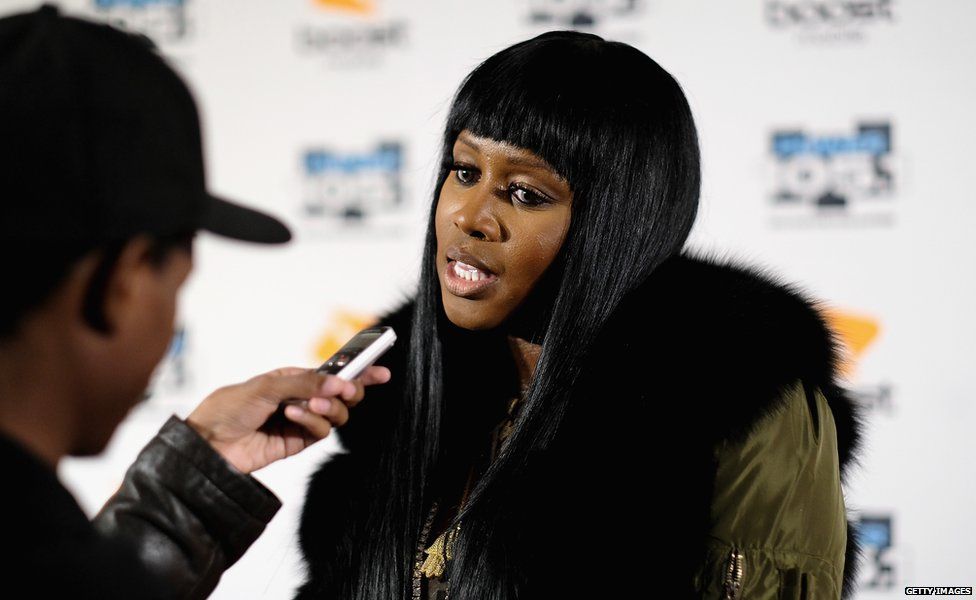 Image caption Remy Ma was released from prison in 2014 after serving six years for shooting a woman outside a New York club
Find us on Instagram at BBCNewsbeat and follow us on Snapchat, search for bbc_newsbeat