Katy Perry trolled by Indians for goddess Kali post on Instagram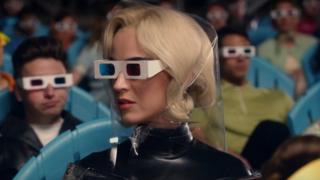 Pop star Katy Perry is facing the wrath of Indians online after uploading an image of the Hindu goddess Kali with the caption "current mood".
"Ma Kali", as she is popularly known, is the Hindu goddess of destruction.
Since it was uploaded a day ago, the Instagram post has received more than 11,000 comments, most of them abusive and by Indians.
Many called for her to take down the picture. Perry has not responded to the comments and has left the image as is.
The image she has used is commonly found on calendars and posters in India.
Although some of her fans have tried jumping to her defence, they are far outnumbered by angry and emotional Indians.
Indians tweet 'Who is Maria Sharapova?'
Amazon sorry over India flag fiasco
Perry is not the first international celerity to offend Indian sensibilities online.
Tennis star Maria Sharapova was mercilessly trolled for not knowing who cricketer Sachin Tendulkar was and Hollywood actor Richard Gere had a police case registered against him for kissing actress Shilpa Shetty on the cheek.
More recently, online retail giant Amazon got into trouble for retailing doormats with the Indian flag emblazoned on them. The company was forced to apologise after India's foreign minister threatened action.