Jennifer Lawrence: I heard Harvey Weinstein was a dog
Jennifer Lawrence says Harvey Weinstein was never inappropriate with her – but she had heard rumours he "was a dog".
The actress says the disgraced movie producer was "almost paternal" to her when they worked together on Silver Linings Playbook.
The star made the comments during an interview for the Hollywood Reporter's Awards Chatter podcast.
She also revealed she was "still processing" the fact that nude photos of her were leaked online in 2014.
Police in the UK and the US are currently investigating sexual assault allegations against Harvey Weinstein.
The Hollywood film producer has "unequivocally denied" any allegations of non-consensual sex.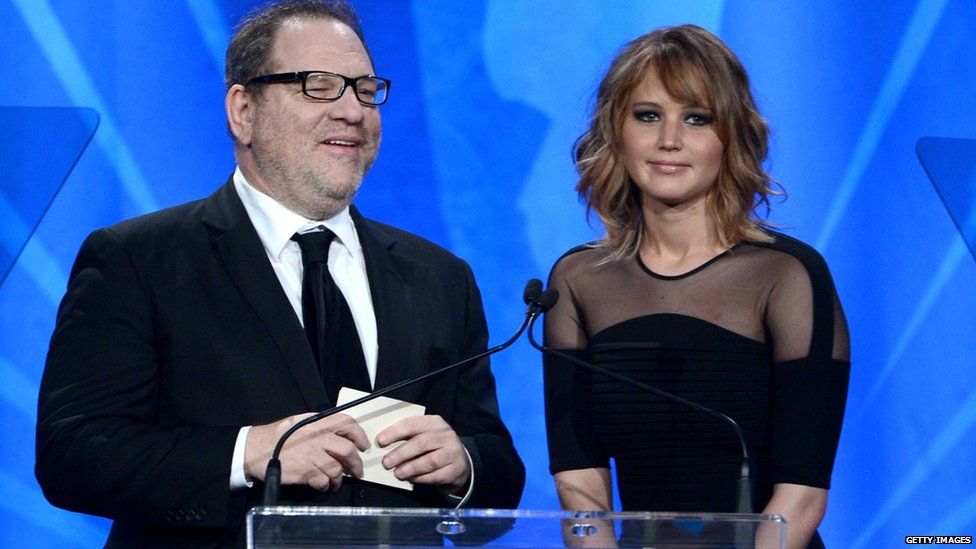 Image caption Jennifer Lawrence featured in Harvey Weinstein's movie Silver Linings Playbook in 2012
Jennifer says she had a good working relationship with the producer whose production company Miramax distributed Silver Linings Playbook.
"It was bizarre. I had heard that he was a dog but he was almost like paternal to me. He was never inappropriate with me."
The 27-year-old also praised women who'd come forward to share their experiences.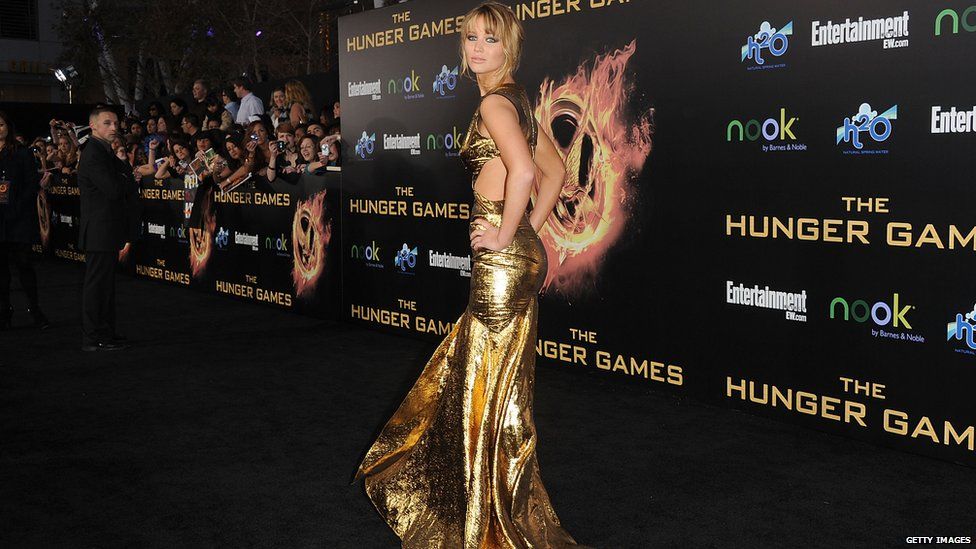 Image caption Jennifer Lawrence says having nude photos of her online was "violating"
During the podcast, Jennifer also spoke about how nude photos of her were leaked online after her Apple iCloud account was hacked in 2014.
"It was unbelievably violating that you can't even put into words. I first found out it was happening through my security who reached out.
"It was happening minute by minute, it was almost like a ransom situation where they were releasing new ones every hour or so."
But she says she wasn't interested in suing Apple as it "wasn't gonna bring me peace".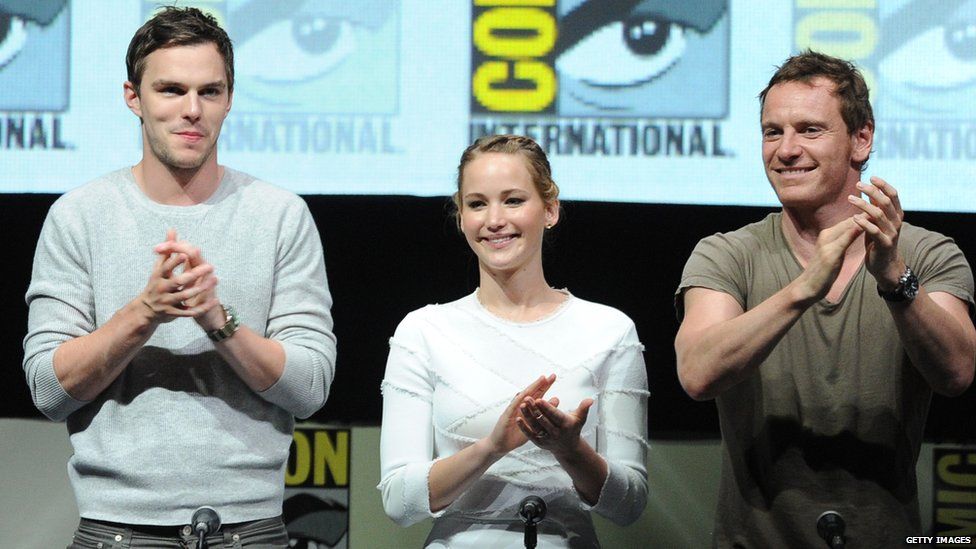 Image caption Nicholas Hoult and Jennifer Lawrence and Michael Fassbender starred together in X-Men: Days of Future Past
In January, Edward Majerczyk, 29, was jailed for nine months for stealing private information.
Jennifer Lawrence was also the subject of another hack in 2014 – although this invasion resulted in a positive move for her.
Hackers breached Sony's security system and published emails containing sensitive information including employee pay.
The documents suggested female actors were getting paid far less than their male counterparts in some cases.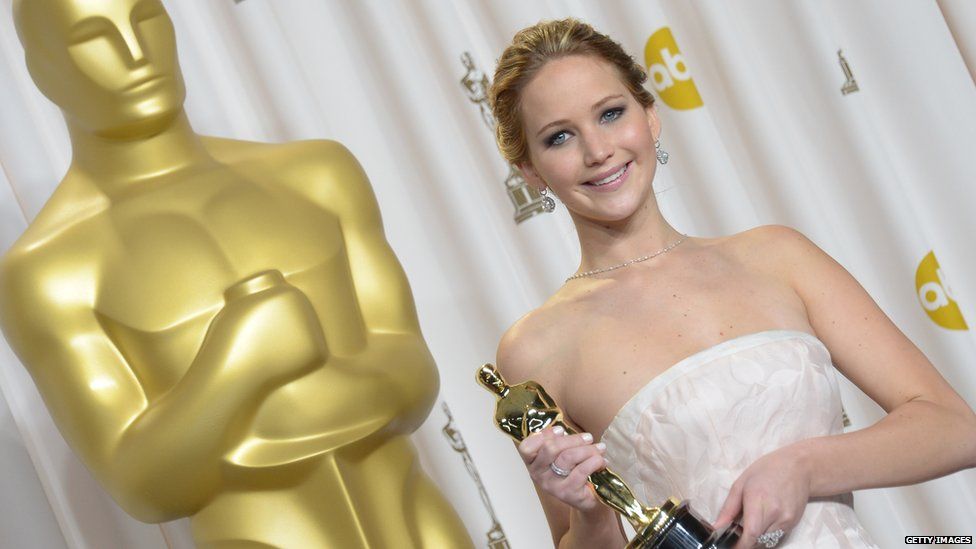 Image caption Jennifer Lawrence won an Oscar for her role in Silver Linings Playbook
Jennifer's name was on that list – and she admits conversations since has led to changes.
"Obviously it wasn't as personal but it bought up something that I wasn't prepared to talk about publicly, gender discrimination pay gap.
"But then it was kind of like, 'Well you don't always choose those moments?'"
Find us on Instagram at BBCNewsbeat and follow us on Snapchat, search for bbc_newsbeat