Ivanka Trump reveals 'punk phase' when she liked Nirvana
Ivanka Trump has revealed she once had a "punk phase" during the 1990s.
Writing in her mum Ivana's book Raising Trump, she said she loved Nirvana, and dyed her hair blue as well.
However, many online are questioning whether she actually was a punk, and have pointed out Nirvana were grunge, not punk.
"My wardrobe consisted of ripped corduroy jeans and flannel shirts," writes Ivanka.
"One day after school, I dyed my hair blue. Mom wasn't a fan of this decision.
"She took one look at me and immediately went out to the nearest drugstore to buy a $10 box of Nice'n Easy [hair dye]."
This got many on Twitter wondering what she may have looked like as a punk.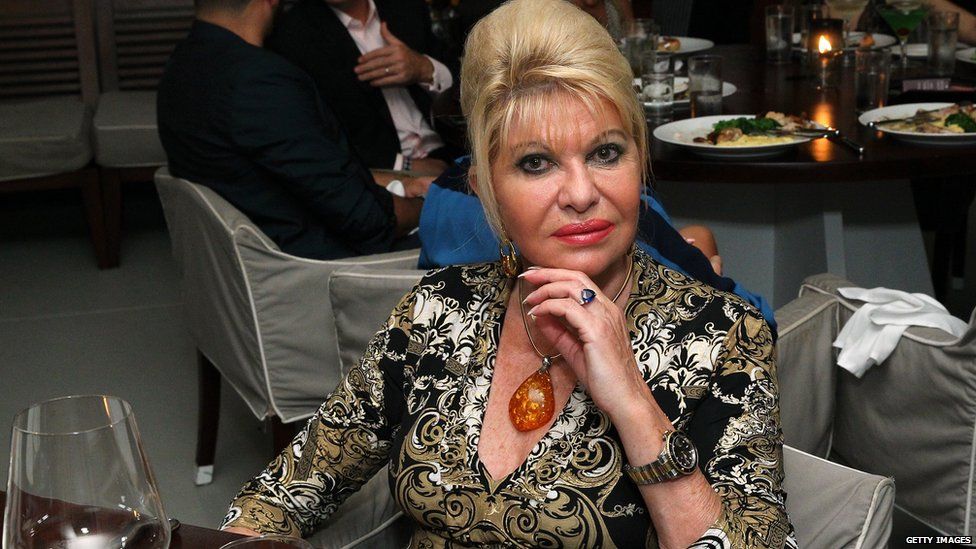 Image caption Ivana was married to Donald Trump in 1977 but they divorced in the 1990s
"That night, she forced me to dye my hair back to blonde," she adds.
"The colour she picked out was actually three shades lighter than my natural colour… and I have never looked back!"
The president's daughter said she was "inconsolable" when Nirvana frontman Kurt Cobain took his own life in 1994.
"It was a shock and I was distraught. Mom had no idea who Kurt Cobain was, and she sympathised only so much.
"After 24 hours of my crying inconsolably in my room, alone – major melodrama – Mom had to pull me out of there to go down to dinner."
She was 12 years old at the time.
Find us on Instagram at BBCNewsbeat and follow us on Snapchat, search for bbc_newsbeat