Halo: Live-action TV series of Xbox favourite announced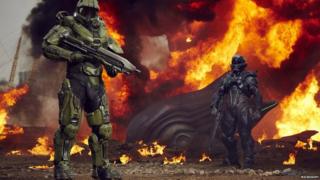 A live-action version of the Halo computer game has been announced by US TV network Showtime.
The adaptation of Microsoft's popular sci-fi shooter franchise will be led by Rise of the Planet of the Apes director Rupert Wyatt and producer Kyle Killen.
Showtime said the series, split into 10 hour-long episodes, would dramatise "an epic 26th Century conflict" between humanity and the Covenant alien empire.
Production will begin in 2019, with a premiere date yet to be announced.
Showtime will produce the show in association with Microsoft, its 343 Industries studio and Steven Spielberg's Amblin Television.
David Nevins, Showtime's CEO and president, described the project as its "most ambitious series ever".
You may also like
Originally launched in 2001, the Halo video game series – an exclusive on Microsoft's Xbox consoles – became one of the highest-grossing of all time.
Players control iconic hero Master Chief as he battles numerous alien invasions.
Following the release of Halo 5: Guardians in 2015, Microsoft announced lifetimes sales had surpassed $5 billion (£3 billion) with more than 70 million copies sold.
The next instalment in the franchise, Halo Infinite, was announced at this year's E3 expo.
Anticipated 'for years'
Showtime's decision to commit to a TV adaptation of the game's universe follows numerous failed attempts to adapt Halo for the screen.
Ex Machina director Alex Garland produced an early draft of an ill-fated feature film project, to which Lord of the Rings director Peter Jackson was attached.
The project fell apart when director Neill Blomkamp – who replaced Jackson – chose to prioritise his 2009 debut District 9.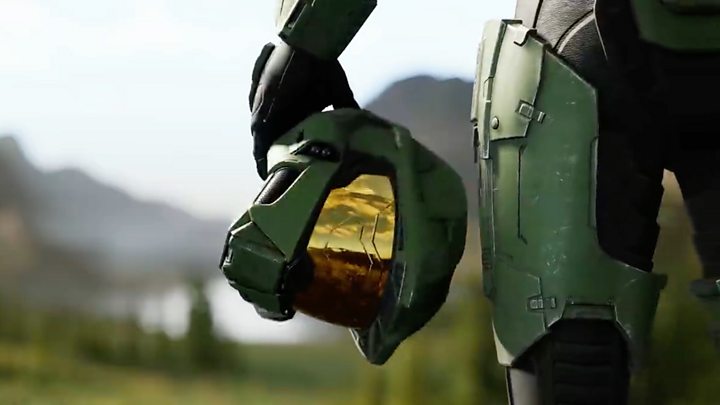 Microsoft later revealed plans to launch a TV series in 2013 as part of its Xbox Live original content drive. But the division was shut down before its release.
Halo: Nightfall, a web series executive produced by Ridley Scott, arrived eventually but was cancelled after one season.
Announcing the upcoming series, Nevins said fans would be "thoroughly rewarded" for their patience.
"In the history of television, there simply has never been enough great science fiction", he added.
"Kyle Killen's scripts are thrilling, expansive and provocative [and] Rupert Wyatt is a wonderful, world-building director.
"Their vision of Halo will enthral fans of the game while also drawing the uninitiated into a world of complex characters that populate this unique universe."
Follow us on Facebook, on Twitter @BBCNewsEnts, or on Instagram at bbcnewsents. If you have a story suggestion email entertainment.news@bbc.co.uk.