Facebook's news trust survey comprises just two questions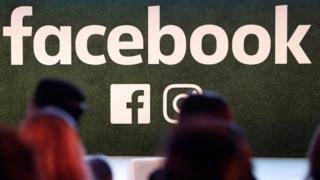 A survey used by Facebook to determine how much prominence to give to different news publishers consists of just two brief questions.
The first asks whether a user recognises the websites displayed.
The second asks whether the user trusts them on a five-point scale ranging from "not at all" to "entirely".
Some journalists have complained that the questions over-simplify matters, but the social network has said it will combine the results with other data.
"Trust is one among many signals," the firm's head of news feed, Adam Mosseri, tweeted.
"[It] only applies for publishers for which we have enough data, so it doesn't yet [affect] most publishers.
"I understand that some people may baulk at how simple a survey is, but complicated surveys can be confusing and bias-signal, and meaningful patterns can emerge from broad surveys," he added.
He acknowledged, however, that the social network should have "done a better job" explaining its plans when it announced last week that it was to start prioritising articles from publications that a sample of US-based users had rated trustworthy.
Too simple?
Facebook's move is part of a wider effort to address complaints about so-called "fake news" and propaganda being spread on its platform.
However, when Buzzfeed revealed the brevity of its survey, the social network faced a fresh backlash.
"Hard to view Facebook news survey as anything other than yet another attempt to shirk responsibility for the integrity of its service," tweeted Chris Williams, deputy business editor of the Telegraph newspaper.
Recode's Rani Molla posted: "I've filled more robust surveys at fast food restaurants."
And Bloomberg's Sarah Frier wrote: "This is kind of like a brand awareness survey… trust in news is much more complicated. How well-sourced is the article? Are other sites verifying it? Is it news or analysis?"
But others have been more forgiving.
The Reuters Institute for the Study of Journalism asks its own trust-focused questions as part of an annual review into the digital news industry.
The report's author said there was a risk that the new survey might simply encourage Facebook to favour long-established brands at the cost of their digital-born rivals, but he added that he expected the outcome to be more nuanced.
"The power of the survey is not the two questions, but how Facebook can combine the answers with the other information it already has," Nic Newman told the BBC.
"Like what news sources you use, what interests you have in politics – all these things will produce a huge amount of very rich data about trust in different contexts.
"But we need more transparency from Facebook about how it plans to use the data because there will be consequences to whatever decisions it takes."