Ed Sheeran biopic is like 8 Mile, but set in Ipswich
Ed Sheeran says he wants to make a film, like Eminem's 8 Mile, but based in his home town Ipswich.
The singer says he's already in discussions about the possibility of a project based on his life and where he grew up.
"I want to have an 8 Mile moment but 8 Mile meets Notting Hill," he told Q.
"Not gritty like Detroit but, like, Ipswich. I've got loads of songs about Ipswich that haven't come out so I could make a soundtrack."
There are no details yet about plot lines or landmarks that may be used in the film.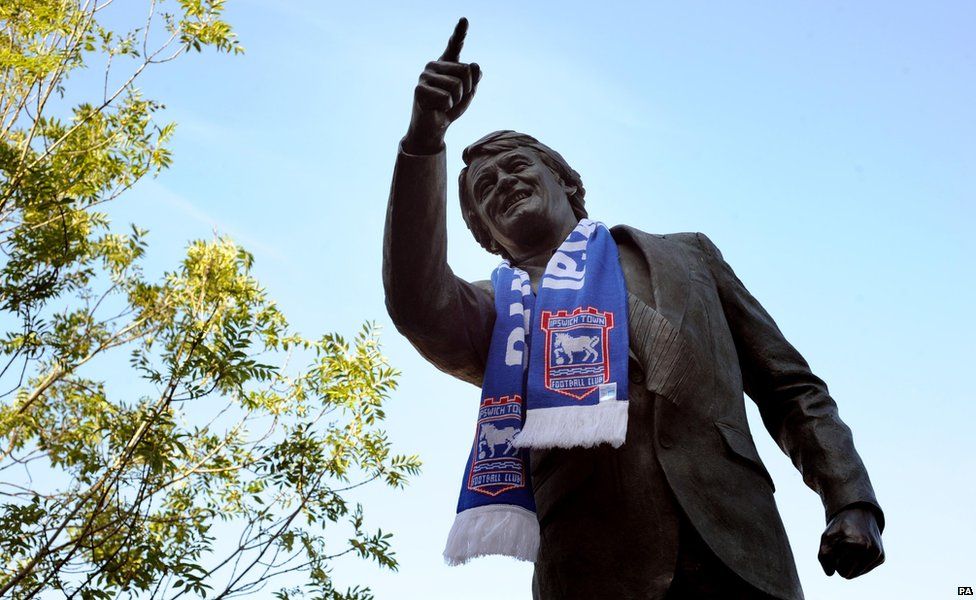 Image caption A statue of Sir Bobby Robson stands outside Ipswich Town's ground, Portman Road
The singer first revealed he was planning a movie back in March and said he was talking to a filmmaker he "loved".
"I really want to make a film that I do the soundtrack for and star in – that's my next thing," he told The Sun.
"I look at a film like Notting Hill and I think that's like a brilliant benchmark, or Once. So if you were to mix Notting Hill with Once, I would say that would be a good start.
"I don't think I will do an album as a soundtrack, but I will definitely put together a soundtrack with a bunch of my songs on it.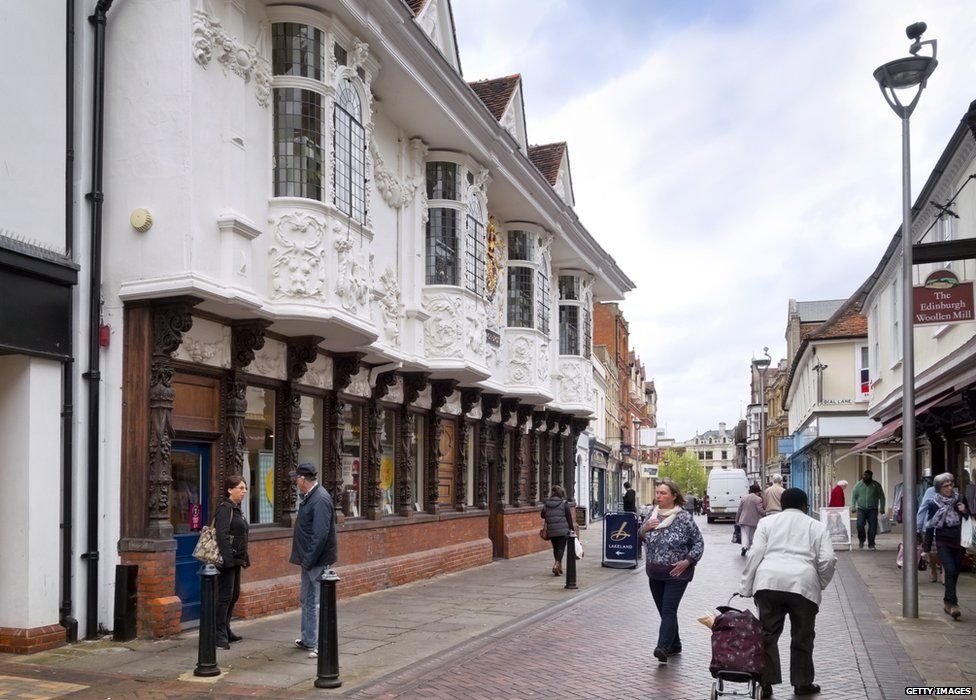 Image caption Ancient House, now a shop, is one of the main landmarks in Ipswich
"I am in talks with one filmmaker that I really love and we are going to slowly but surely put something together.
"I would want to cast all unknowns. I want to have a low-budget, indie, British-made film."
Richard Curtis, who made classic British rom-coms like Four Weddings and a Funeral, Love Actually and Notting Hill, has a country house in Suffolk and is thought to be one of the directors he's talking to.
The singer will make a cameo in the next series of Game of Thrones, which premieres on 16 July.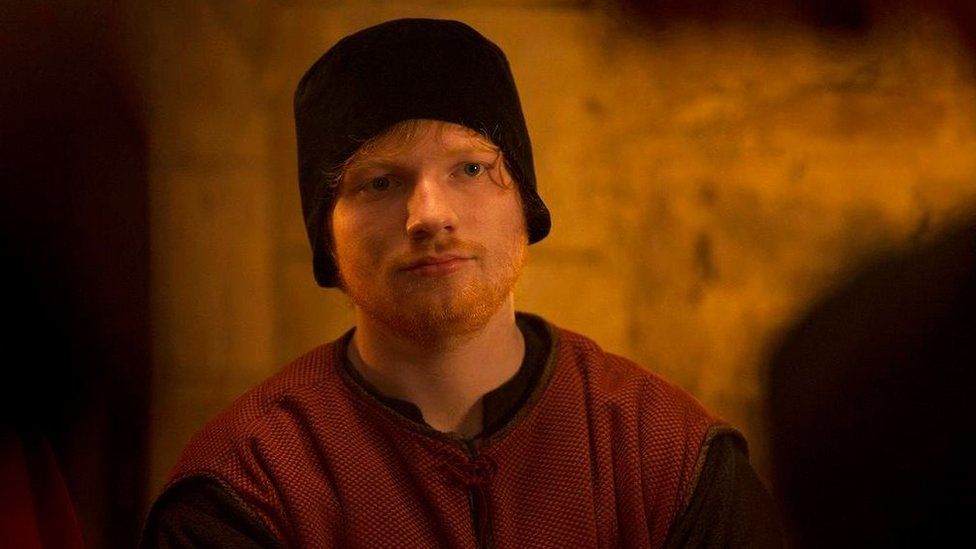 Image caption The series also stars Lee Jones, Stephen Moyer and Flora Spencer-Longhurst
In 2015 he appeared in FX medieval drama, The Bastard Executioner.
Sheeran's character, Sir Cormac, was an assistant to a powerful priest and appeared several times in the series.
Find us on Instagram at BBCNewsbeat and follow us on Snapchat, search for bbc_newsbeat