Clowns in the UK aren't happy with Stephen King's new It trailer
Professional clowns have criticised the first trailer for the remake of Stephen King's It calling it "disgusting".
The horror movie is based on the writer's novel, which was first published in 1986. It's about a group of children terrorised by a violent creature who takes the form of clown.
The trailer's reported to have become the most watched ever in its first 24 hours with 197 million views.
But clowns in the UK claim it'll affect their business.
Celine Harland from Glasgow has performed as Tickles for 17 years.
She says the industry's only just recovered from last year's creepy clown craze across the US and UK.
It led to calls to dozens of calls to police and Childline.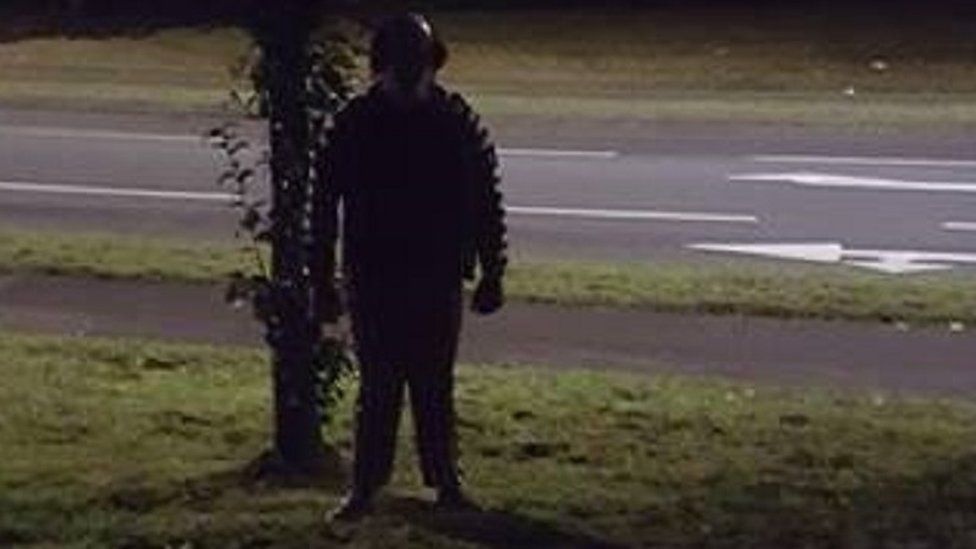 Image caption This character was spotted in the dark along in Loughborough in 2016
She told the Press Association: "It's a horror movie and it affects people's thoughts and opinions on what a clown is.
"Unfortunately it's not like Jaws which is unrealistic, we do have clowns in society.
"I have parents and teachers phoning me. They're scared to hire you in case they've got one child who will be upset."
Matthew Faint, who's known as "Mattie the clown", from east London's clown museum agrees.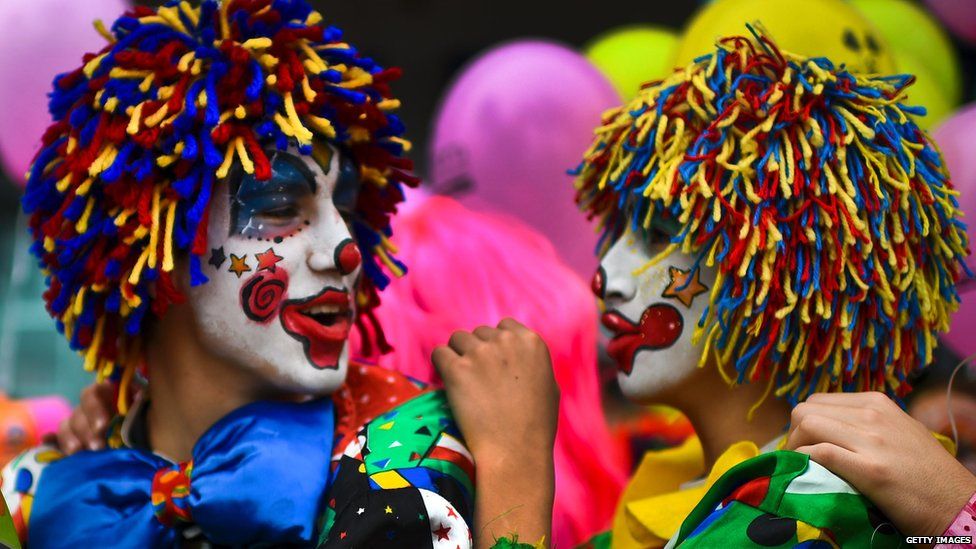 Speaking from a national clown convention in Bognor Regis, he said: "It's a horrible movie and we'd like to distance ourselves from the subject of scary clowns.
"There's just so many horrible movies out there… clowns that eat people or whatever.
"It takes people's minds in the wrong direction. We don't need it, it's bad, it's disgusting."
He wants parents to stop their children from watching the film, calling it "sensational rubbish".
The new version of It – which stars Bill Skarsgard as Pennywise the clown – is in cinemas from September.
Find us on Instagram at BBCNewsbeat and follow us on Snapchat, search for bbc_newsbeat