Piers Morgan criticises Lewes school's gender neutral uniform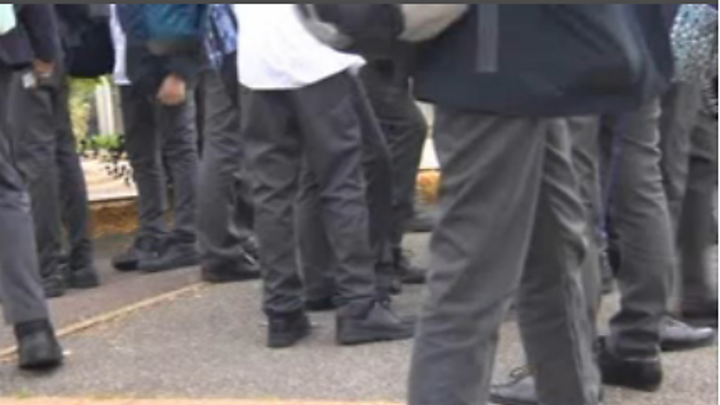 A school which is making all new joiners wear trousers is bowing to "gender neutral nonsense", former pupil Piers Morgan says.
Priory School in Lewes said it made the change after concerns were raised over the length of skirts worn by pupils.
The East Sussex school also said the new uniform rules were catering for a handful of transgender pupils.
Commenting on Facebook, Joanne Pearson said: "Gender neutral? What about being proud to be a girl?"
TV presenter Piers Morgan tweeted that he was sad to see his former school "bow to this gender neutral nonsense".
Head teacher Tony Smith said the move addresses "inequality and decency".
He added: "Respecting people's rights are very important. We believe in rights and responsibilities, we believe in equality and we believe in fairness.
"We want to treat everybody the same."
From now, all new pupils at the school will have an identical shirt, tie, jumper and trousers, with an alternative summer uniform following complaints about how unsuitable the previous uniform was during the hotter months.
Parents have been expressing mixed views on girls being made to wear trousers as part of the school uniform.
Fran Hibberd posted on Facebook: "This head needs to learn that treating every body the same is not fairness. It does not meet individual needs. Each should be treated in the way that is best for them and best allows them to fulfil their own hopes and dreams."
Judy Rose posted: "Why not get rid of school uniforms altogether and let them wear what they want… that way no one gets offended."
Rae Kinn said: "How do we as parents encourage our children to be individuals if they are being made to be and look like everyone else. We are creating a world of robots."