Twitter earnings boosted by sports broadcasts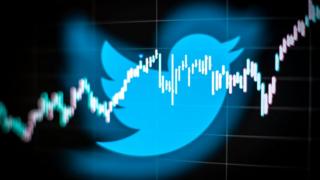 Coverage of major league baseball games and other sports events helped Twitter generate better-than-expected sales and profits in the third quarter.
The social network said revenue jumped 29% to $758m in the period, beating analyst estimates.
But its total number of users declined as it closed "spammy and suspicious" accounts, and it forecast further falls.
The results sent shares in the company up by 13% in pre-market trading.