Patisserie Valerie says finance chief arrested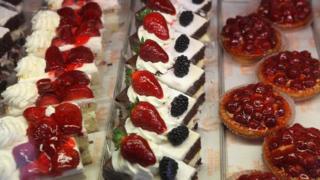 Patisserie Valerie says its finance director Chris Marsh was arrested last night and then released on bail.
The cafe chain is fighting for survival after revealing on Wednesday it had uncovered "significant, and potentially fraudulent, accounting irregularities".
Mr Marsh had been suspended when these problems were discovered.
On Thursday, the cafe chain said that it needed "an immediate injection of capital" to continue trading in its current form.