Netflix tunes into subscriber surge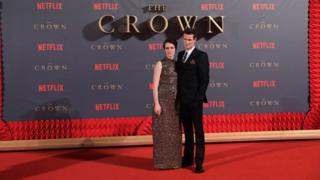 Netflix memberships surged past 117 million last year as the streaming service shrugged off any potential hit from recent price rises.
It added more than 8 million subscribers in the final quarter, beating expectations, with 6.36 million of those outside the US.
Netflix also said its international business was profitable for the first time in 2017.
Shares jumped more than 7% in after-hours trading in New York.
Revenue rose almost a third to about $3.3bn in the fourth quarter, while profits were $186m.
Netflix raised prices last year and previous hikes have hurt subscriber growth.