Jump in landlords facing serious mortgage arrears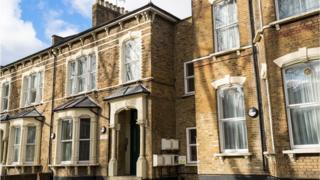 The number of landlords who are seriously behind with their mortgage payments has jumped by 20%, according to UK Finance.
There were 1,200 buy-to-let mortgages in "significant arrears" in the last quarter of 2017, a fifth higher than in the same quarter in 2016.
Significant arrears means they owe more than 10% of the outstanding balance.
The figures suggest some landlords may be beginning to struggle financially, following a series of tax changes.
There were 5,100 buy-to-let mortgages in less serious arrears of 2.5%. This was a 2% rise on 2016, UK Finance said.
The Royal Institution of Chartered Surveyors has already warned that landlords are pulling out of the market as a result of the tax changes. It said rents may rise as a result.
Among the tax changes facing landlords have been a 3% surcharge on Stamp Duty for any property they buy, and a gradual reduction in the amount they are able to claim in tax relief.
The UK Finance figures also show that 600 buy-to-let properties were re-possessed by banks in the last quarter of 2017. That was the same number as in 2016.
By contrast the number of homeowners with significant arrears fell by 1% over the period, as mortgage rates remained at low levels.
The number of homeowners with arrears of more than 2.5% fell by 7%.
---