Facebook tumbles as growth disappoints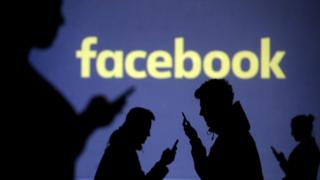 Facebook shares tumbled on Wednesday after the social media network's revenue and user growth fell short of investor expectations.
The firm, which is facing backlash for its handling of fake news and privacy, said it had 2.23 billion monthly active users at the end of June.
That was up 11% compared to 2017 – the slowest growth in more than a year.
The firm reported revenue of $13.2bn for the three months to the end of June, up 42% year-on-year.
Shares in Facebook fell about 8% in after hours trade in New York.