Diesel emissions scandal: VW fined €1bn by German prosecutors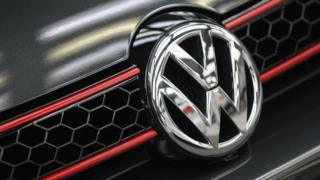 Car giant Volkswagen has been fined €1bn (£880m) by German prosecutors over its diesel emissions scandal.
The Braunschweig public prosecutor said VW had sold more than 10 million cars between mid-2007 and 2015 that had emissions-test-cheating software installed.
The car firm said it did not plan to appeal against the fine.
Prosecutors said this meant VW had admitted "its responsibility for the diesel crisis".