BT auditing under investigation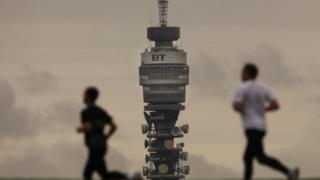 The Financial Reporting Council (FRC), the UK's accountancy watchdog, says it has begun an investigation into the auditing of BT's financial statements.
The investigation covers the years 2015 to 2017 and relates to the scandal in the telecoms giant's Italian division.
The auditor responsible, PwC, was replaced in June with rival accounting firm KPMG.
In January, BT wrote down the value of its Italian unit by £530m after years of "inappropriate behaviour".
It has warned the scandal will affect its results for the next two years.