BAE Systems 'to axe more than 1,000 jobs'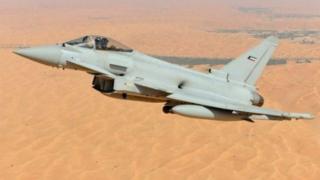 Union officials have said they are braced for an announcement following widespread reports that BAE Systems is planning to axe more than 1,000 jobs.
The BBC understands an announcement is expected on Tuesday regarding cuts that would affect the defence contractor's two plants in Lancashire.
John Cameron, deputy chairman of Unite, said the union was concerned about a "lack of work going forward".
More than 9,000 people are employed at the sites, in Warton and Samlesbury.
BAE is yet to make a specific announcement, but a spokesman said the business "continually reviews its operations to make sure we are performing as effectively and efficiently as possible".
He added: "If and when there are any changes proposed we are committed to communicating with our employees and their representatives first."
Workers at the two plants are involved in the production of the Eurofighter Typhoon jet.